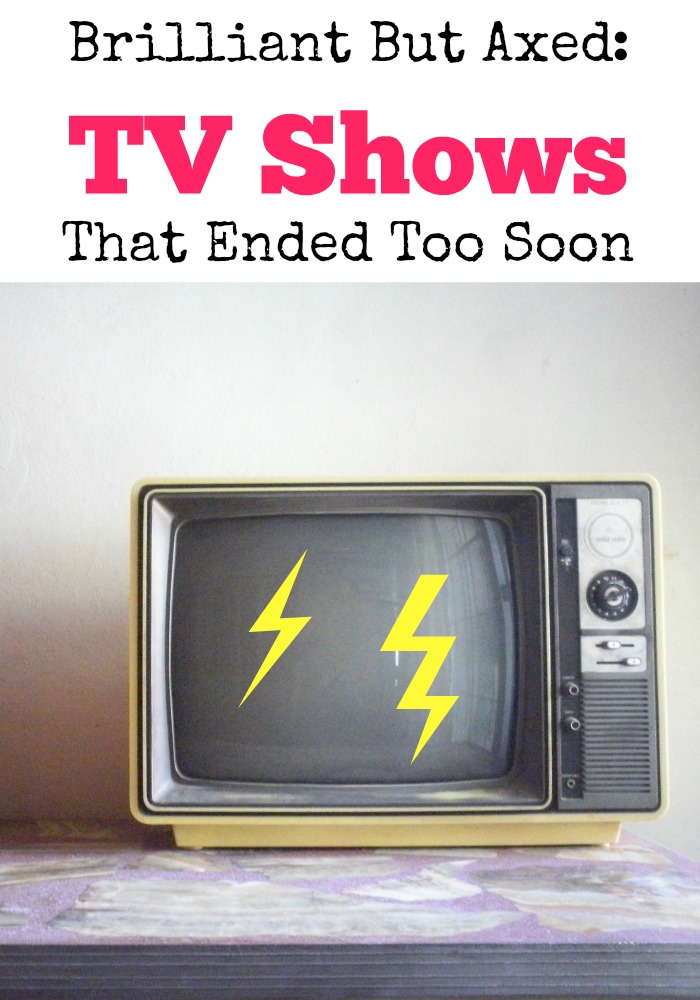 Have you ever found yourself watching tv shows that ended too soon and you're screaming why? There is really nothing worse than getting hooked on a TV show and suddenly the network abruptly cancels the show. Sometimes the ratings may have stunk, but that doesn't mean the plot line wasn't interesting! Some shows just become the victims of bad luck or bad timeslots. Here are some of the most brilliant TV shows that ended too soon.
Brilliant But Axed: TV Shows That Ended Too Soon
Arrested Development
Arrested Development is a TV sitcom series that aired for three seasons, starting November 2, 2003, and ending February 10, 2006. On May 26, 2013, Netflix released a fourth season that consisted of 15 episodes. The series aired on Fox and was cancelled because of its low viewership and low ratings. The show starred a cast that included Jason Bateman, Michael Cera, Jeffrey Tambor, Tony Hale, Will Arnett, Jessica Walter, David Cross, Portia de Rossi and Alia Shawkat. Arrested Development centers on the Bluth family, who are spoiled, extravagant, selfish, manipulative and dysfunctional. You can thank Netflix for giving this show life again, but come on we want more!
Deadwood
Deadwood is a western TV series that aired on HBO for three seasons, beginning March 21, 2004, and ending August 27, 2006. Even though the show received universal praise from critics and won numerous awards, HBO decided not to renew the actors' contracts. The series featured an all-star cast including Timothy Olyphant, Ian McShane, Molly Parker, W. Earl Brown, Jim Beaver, Brad Dourif and Anna Gunn. Deadwood takes place in the latter part of the 1800's and showcases the crime and corruption in the town of Deadwood, SD. Don't you hate when literally EVERYONE loves a show… except the network!
Freaks And Geeks
https://youtu.be/WM6Iirpuyao
Freaks and Geeks is a teen comedy-drama TV series that aired for just one season starting on September 25, 1999, and ending July 8, 2000. The series was shown on Fox Family Channel and was cancelled because of its low ratings. The series was where many of today's actors and actresses got their start including James Franco, Seth Rogen, Jason Segel, Busy Phillips and Martin Starr. The show takes place in the 80's at McKinley High and shows the problems and drama between the Freak students and Geek students. Everyone just wants to fit in, but some in High School are more malicious. Did you see that cast list? So many stars who became big names were in this show before they were somebody!
My So Called Life
My So Called Life is a teen drama TV series that aired on ABC from August 25, 1994, to January 26, 1995, just one season. The show was cancelled because the young actors and actresses could not deal with the demands of doing the show and keeping up with schoolwork. The series starred Claire Danes, Bess Armstrong, Wilson Cruz, Jared Leto and Devon Gummersall. The show is centered on Angela Chase, played by Danes, and the trials and tribulations she experiences at school as well as with her parents and her friends. This show here, this is every 90's teen who ever felt like they didn't quite fit in high school.
Which of these brilliant TV shows that ended too soon are your favorites? Tell me about it in the comments!
*Image via Pixabay