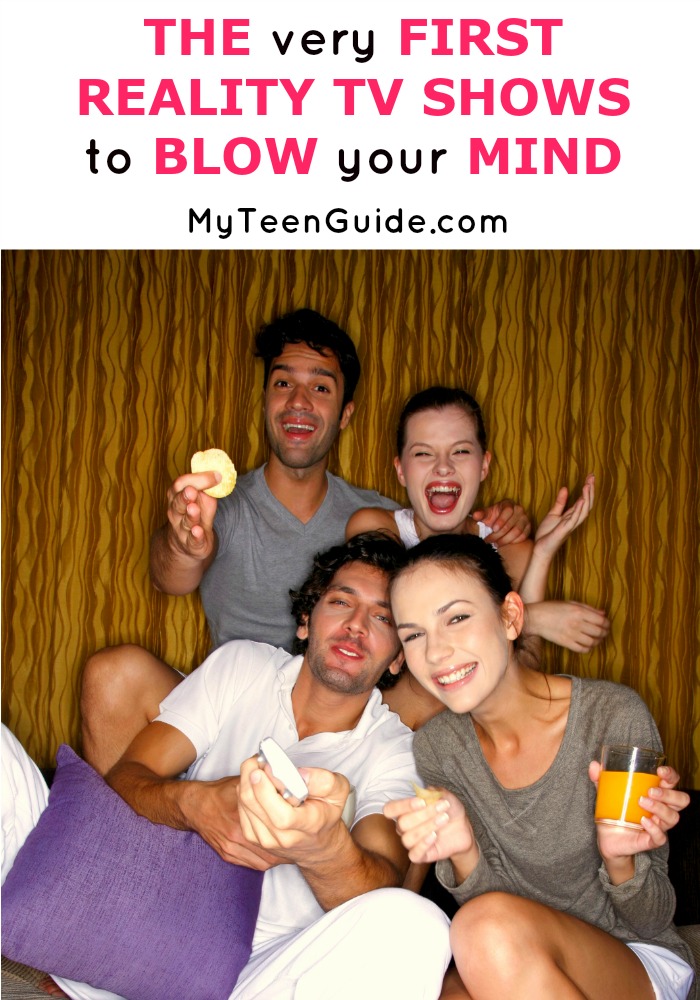 Did you know the very first reality show appeared on television in 1948? There were actually two that started around that time that I've included below! The first was MTV's The Real World, which first premiered in 1992 and was loosely based on other popular TV shows at that time such as Beverly 90210. It was first met with negative reviews but slowly began to take off. The modern day reality show craze really didn't take off until the early part of the 2000's when Survivor, The Amazing Race, and American Idol appeared and have since become TV legends.  Ready, check my favorite list below.
Related: All The Really Good Reality TV Shows That Got Too Real
The Very First Reality TV Show To Blow Your Mind
Queen for a Day
https://www.youtube.com/watch?v=0YW-uv3Ibm8
Queen for a Day started off as a radio show in 1945, before appearing on NBC from 1956 to 1960 and ABC from 1960 to 1964. The show was then syndicated from 1969 to 1970 and appeared on Lifetime as a special in 2004. Queen for a Day was hosted by Jack Bailey from 1945 to 1964 and Dick Curtis from 1969 to 1970, with Mo'Nique hosting the 2004 special. Contestants were chosen from the audience to be Queen for a Day, and each was interviewed on-air, talking about her family, her finances and her life. The winner was chosen by the audience, using an applause meter.
Candid Camera
Candid Camera saw numerous versions throughout the years, but the original version ran from 1948 to 1954 on ABC and then NBC. Allen Funt was the creator, producer, and host of the show the entire length of the original series. Candid Camera used hidden cameras to catch everyday people in unusual situations.
Related: 7 Funniest AFV Clips To Crack You Up #AFV
Arthur Godfrey's Talent Scouts
Arthur Godfrey's Talent Scouts aired on CBS from December 6, 1948, until January 1, 1958. The host of the show was Arthur Godfrey, who brought talent scouts to the show for them to showcase new talents. The winners were determined at the end of each show by audience applause. Contestants on the show throughout its run included Pat Boone, Tony Bennett, Connie Francis, Don Knotts and Eddie Fisher.
Related: Fun Facts & Trivia About The Voice
Truth or Consequences
Truth or Consequences ran on CBS from 1950 to 1954 and then on NBC from 1954 to 1965. It also ran in syndication from 1966 to 1978 and then again from 1987 to 1988. The show began as a radio show in 1940 on NBC Radio until its TV debuted in 1950. Truth or Consequences had five different hosts: Ralph Edwards from 1940 to 1957, Jack Bailey from 1954 to 1956, Bob Barker from 1956 to 1974, Bob Hilton from 1977 to 1978 and Larry Anderson from 1987 to 1988. The premise of the show was for contestants to answer a trivia question in just two seconds. If they could not do this, they would have to perform a crazy stunt.
Did the first reality TV show have you laughing? Tell me in the comments!
Copyright: Vector Image by StockUnlimited