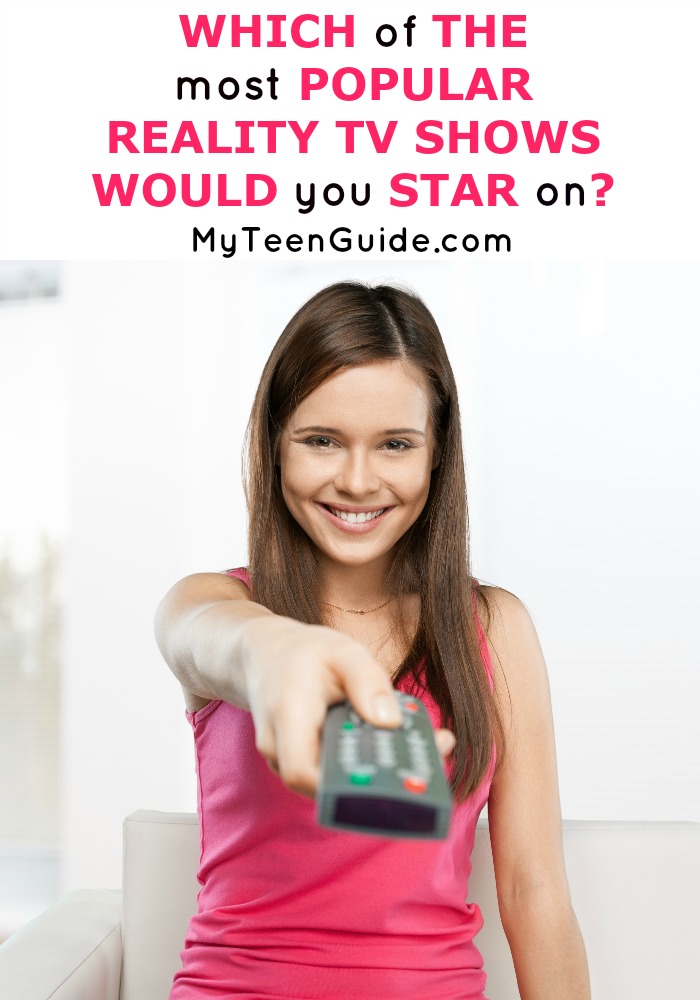 Want to watch the most popular reality tv shows? Check my list! Holy cow, these productions have been around for over two decades. I guess they are here to stay, don't you think?   Some of them were super good and a few very baddddd. (Did you ever see the crazy show where everyone was an actor except one guy in the house- The Joe Schmo Show? Bad, it was BAD!) Luckily for us, there are some stars that shine brighter, and there are many reality shows that are tons of fun to watch. Some are silly, others are cutthroat competitions.
Related: Funny Reality TV Shows That Will Make You Laugh Every Time
Which Of The Most Popular Reality TV Shows Would You Star On?
The Real World
The Real World has aired on MTV beginning on May 21, 1992. Season 31 of the show wrapped up on May 26, 2016. The show has been filmed in numerous locations in New York City, New York; Las Vegas, Nevada; Cancun, Mexico, and Austin, Texas. The show features a group of 7 or 8 young adults, ages 18-25, who must live in one house together and are filmed 24 hours a day.
Related: The Very First Reality TV Shows To Blow Your Mind
American Idol
American Idol aired on Fox from June 11, 2002, to April 7, 2016, lasting 15 seasons. The goal of the show was to discover new artists from an array of singing talents. Ryan Seacrest hosted the show through its entirety. The winner of the show receives a record deal with a major record label. The most memorable winners of American Idol have been Kelly Clarkson, season 1; Carrie Underwood, season 4; Jordin Sparks, season 6; Scotty McCreery, season 10 and Nick Fradiani, season 14. I'm not sure if there are any reality tv shows that can churn out the sheer amount of celebrities that Idol churned out.
Related: The Cold Hard Facts About Your Favorite Reality TV Shows
https://www.instagram.com/p/BH_mh_PAumj/?tagged=americanidol
Project Runway
Project Runway appeared on Bravo from December 1, 2001, to October 15, 2008, and then on Lifetime since August 20, 2009. Season 14 of the show wrapped up on November 5, 2015, and in May of 2016, Project Runway was renewed for seasons 15, 16 and 17. The premise of the show features contestants who compete to create the best fashion clothing, with restrictions on time, theme, and materials. The winner receives the main prize of $100,000 to start their clothing line along with various other prizes. This is one of my personal favorite reality TV shows, I love seeing what the designers come up with.
Big Brother
Big Brother has aired on CBS since July 5, 2000. The show is currently in its 18th season, which began on June 22, 2016, and will end on September 21, 2016. Julie Chen has been the host throughout its entirety. The show features 10-17 contestants, known as house guests, who live in one house from anywhere from 71 days to 99 days. The houseguests are under constant surveillance and cannot have contact with anyone outside of the house. Through weekly competitions and evictions, one winner, at the end receives $500,000. Big Brother is almost a summertime tradition anymore. I don't know how they keep bringing the combo of drama and goofiness so well.
So after seeing my picks for the most popular reality TV shows, which show would you audition to compete on? I've always had my eye on Big Brother, and I wish I had half the talent for Project Runway! Tell me your thoughts in the comments!
Copyright: Vector Image by StockUnlimited