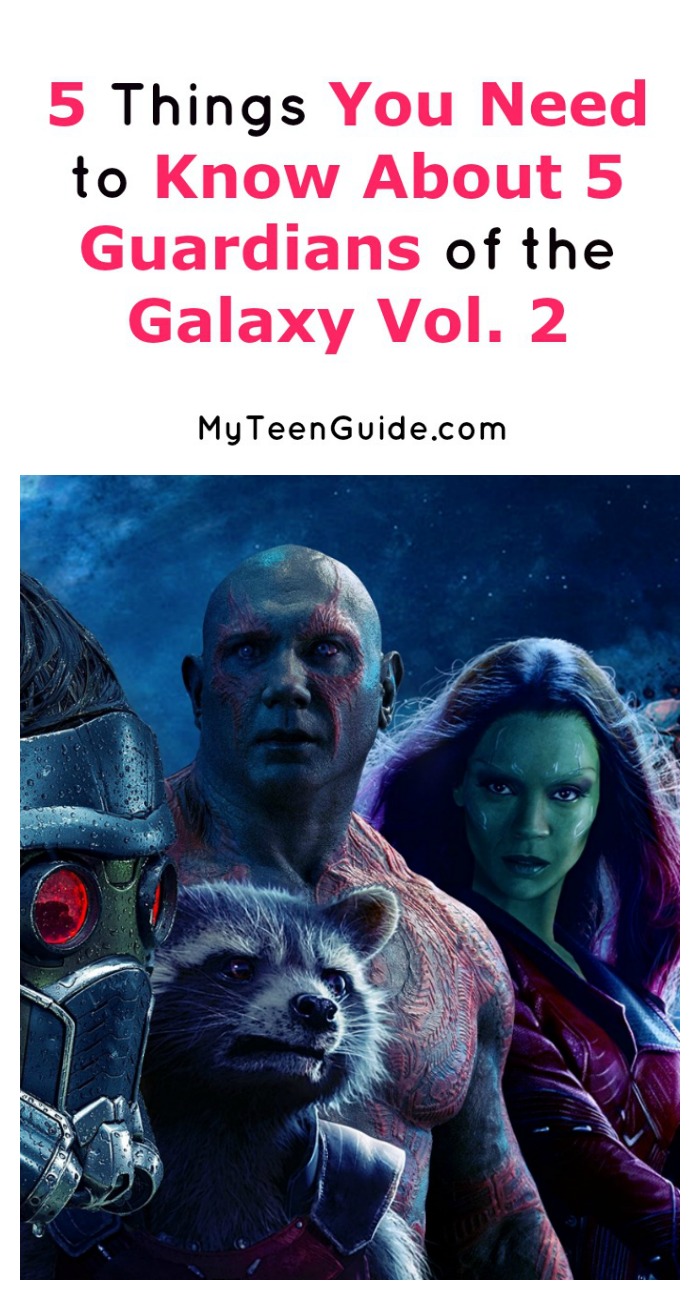 Test your superhero knowledge with these five Guardians of the Galaxy Vol 2 Movie Trivia facts! I'm sure you know that Guardians of the Galaxy Vol. 2 is an upcoming superhero movie that is based on the Marvel Comics superhero team of the same name. You probably also know that the movie is the sequel to the 2014 movie titled Guardians of the Galaxy. It is set to hit theaters on May 5, 2017. Here is are some bits of trivia I bet you didn't already know!
Guardians of the Galaxy Movie Trivia
Affiliate links included below. Thanks for your support!
James Gunn is the movie director for Guardians of the Galaxy Vol. 2. He also directed the 2014 movie Guardians of the Galaxy. In addition to director, he is also the producer of the 2004 movie Scooby-Doo 2: Monsters Unleashed
, the 2016 movie The Belko Experiment and the upcoming 2018 movie Avengers: Infinity War.
Before the role of Ego was cast to actor Kurt Russell, several other talented actors were considered for the role, including Liam Neeson, Viggo Mortensen, Gary Oldman and Christopher Plummer.
Unlike other movies that change movie theater release dates several times, Guardians of the Galaxy Vol. 2 only had one change. It was originally scheduled to be released in theaters on July 28, 2017, then was changed to its current release date of May 5, 2017.
Chris Pratt, who plays the role of Peter Quill, said that filming the movie helped him deal with the death of his father, Daniel Clifton Pratt. In the movie, Peter Quill is trying to find out about his true parentage. In real-life, Chris Pratt lost his father to multiple sclerosis in 2014.
https://www.instagram.com/p/BKUMibbhd_B/?taken-by=guardians.of.the.galaxy.vol.2
Three of the movie's main cast have appeared in other Disney movies in the past.  Vin Diesel, who plays the role of Baby Groot, starred in the 2005 movie The Pacifier as Lieutenant Shane Wolfe. Sylvester Stallone, who plays the role of a Nova Corps member, has appeared in 2 Disney movies: the 1991 movie Oscar as Angelo Provolone and the 1995 movie Judge Dredd
as Judge Joseph Dredd.
The record holder, though, belong to Kurt Russell, who plays the role of Ego, who has appeared in 8 Disney movies! In 1966, he appeared in Follow Me Boys as Whitey, in 1968 in The Horse in the Gray Flannel Suit as Ronnie Gardner, in 1969 in The Computer Wore Tennis Shoes as Dexter Riley, in 1971 in The Barefoot Executive as Steven Post, in 1972 in Now You See Him, Now You Don't as Dexter Riley, in 1975 in The Strongest Man in the World as Dexter Riley, in 1981 in The Fox and the Hound as the voice of Adult Cooper and in 2005 in Sky High as Commander Steve Stronghold.
Have you heard any awesome Guardians of the Galaxy Vol 2 movie trivia? Share below!