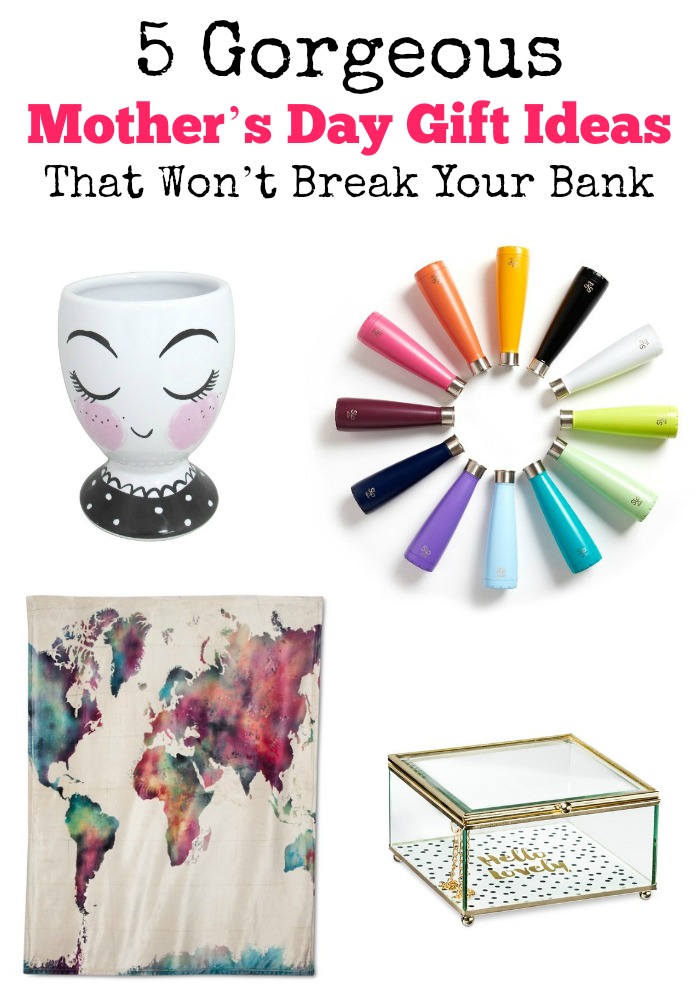 Is your brain stuck trying to come up with Mother's Day gift ideas this year?  I was too until I started doing a little research. There are so many gorgeous Mother's Day gift ideas that are also budget savvy once you start looking. Pick something that Mom may not have bought herself and is beautiful, and Mom will be all smiles. She'll know you picked out a special Mother's Day gift just for her. Check out some of my fav absolutely gorgeous Mother's Day gift ideas below that leave wiggle room in your budget.
5 Gorgeous Mother's Day Gift Ideas That Won't Break Your Bank
*Affiliate links are included with this post. All prices reflect cost at the time this post was written though some prices may change.
S'Well Water Bottle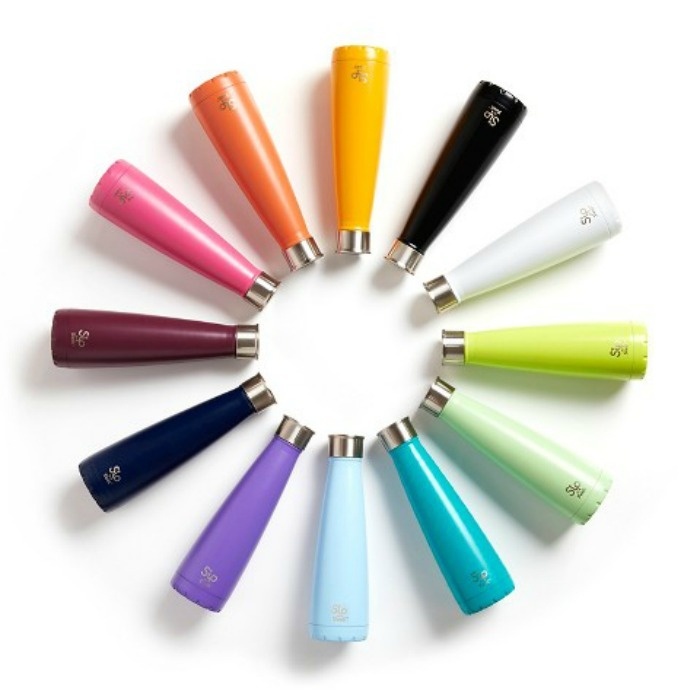 $24.99- By the time spring rolls around, everyone could use a new water bottle, including mom! Treat her to a stylish S'ip by S'well stainless steel water bottle. I love all the pretty patterns and colors available, you"re sure to find one Mom will love. This bottle is almost a work of art all on its own, cute!
Threshold™ Ceramic Cup- Girl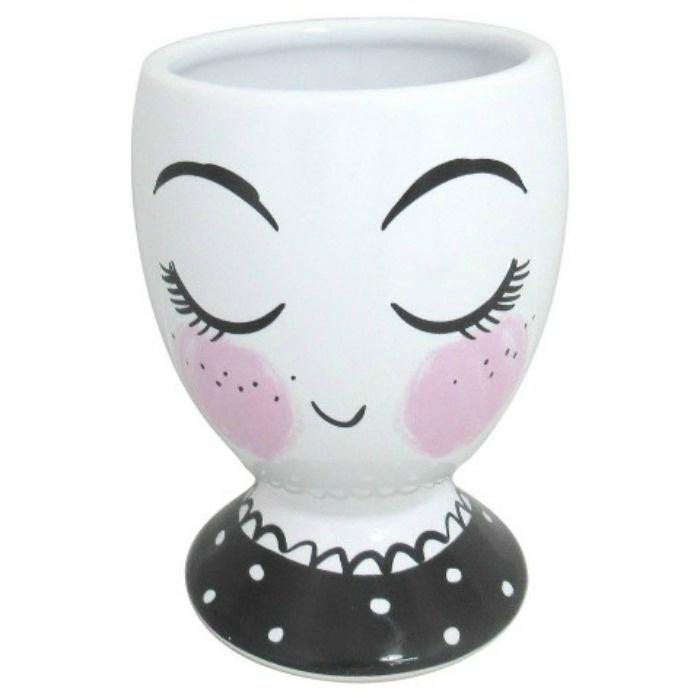 $7.99- Need an adorable way to show mom you care? How about snipping a few flowers from your garden and presenting them in this super sweet Threshold Ceramic Cup. No garden? Plant a bloom in this cup or fill it with something else sweet. Wouldn't this cup look adorable holding a new set of makeup brushes in mom's bathroom? I kind of want one for myself too!
"Hello Lovely" Glass Square Jewelry Box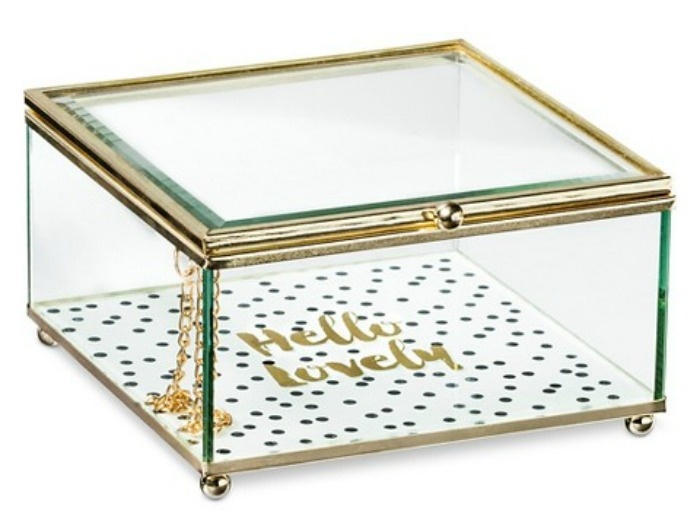 $14.99– I've picked out jewelry a few times for Mother's Day, and this "Hello Lovely" Glass Jewelry Box is the perfect place for her to store it. This beautiful glass jewelry box has a lovely surprise message written on the bottom that will make mom feel special every time she uncovers it. This jewelry box is also the perfect place to keep rings safely in the bathroom to keep them from accidently sliding down the drain!
Watercolor Map Throw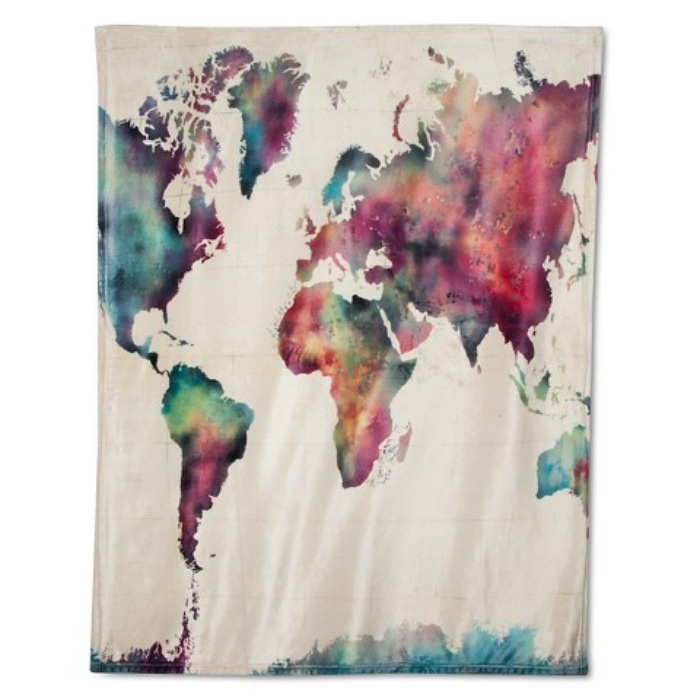 $19.99- I was searching for a wonderful cuddly throw blanket, and I found a piece of art! Check out this beautiful WaterColor Map Throw blanket. This gift is perfect for the mom who loves travel and adventure! I also think this is a great gift for the Mom who loves art, as the blanket is simply stunning. This gift feels so unique, just like your mom!
Coach Poppy 3 Pc Fragrance Set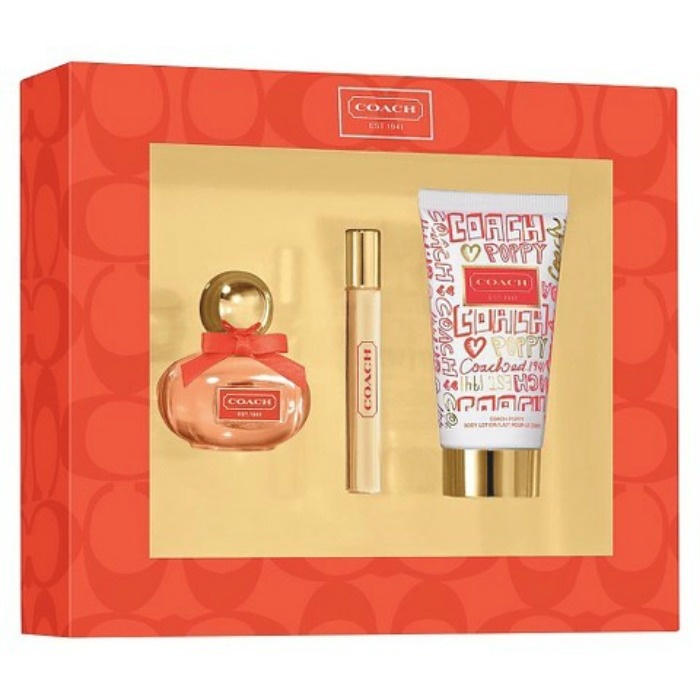 $29.99- Fruity, floral, bright and sunshine! If any of those words describe the fragrances your mom loves to wear; then she will love to be treated to this Coach Poppy Fragrance set. This set includes a small body lotion, a perfume, and a roller ball. These bottles are the perfect size for Mom to slip in her purse and refresh for spring.
So which of these Mother's Day gift ideas are your fav? I'm not sure my mom can live without that beautiful watercolor map throw. Tell me your favs in the comments!