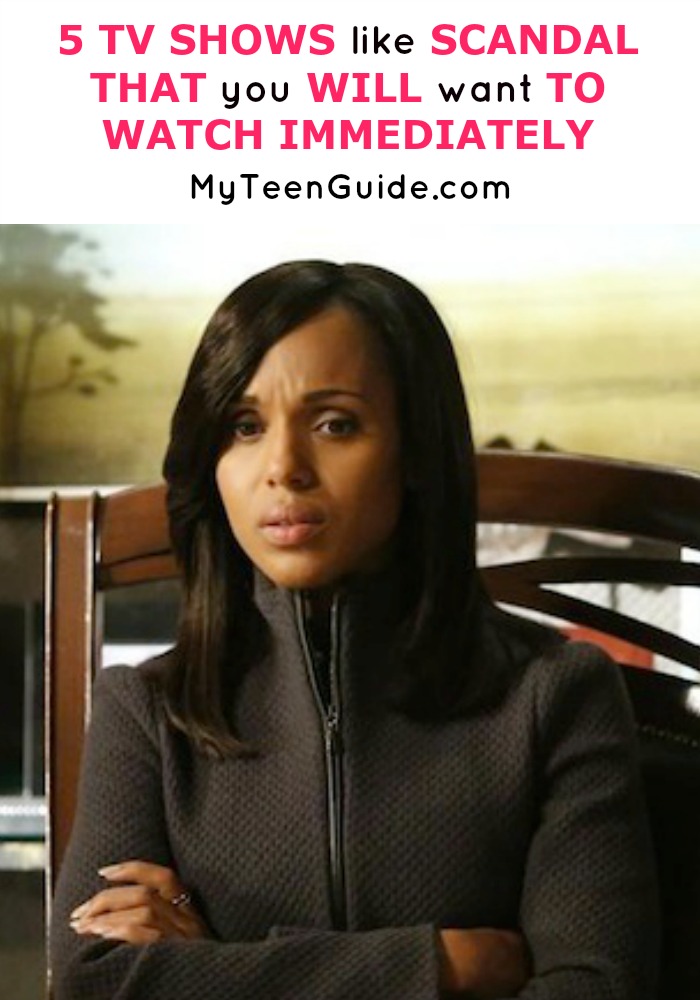 Drama, deception, and lies, you must be looking for other shows like Scandal. Political dramas can be intense, and it's hard not to get sucked into binge watching episode after episode. If you love to get sucked into the political and legal shows, you have to check out this list of shows that are gong to feel similar to Scandal! For those of you new to Scandal, I also included a few details to catch you up!
Related: 5 Of The Most Dramatic TV Shows Like Homeland To Give You Secret Spy Goals
5 TV Shows Like Scandal That You Will Want To Watch Immediately
Scandal is a political thriller television series that premiered on ABC on April 5, 2012. Season 6 is set to premiere in January of 2017. The main character of Olivia Pope is partially based on the real-life Judy Smith, who served as Deputy Press Secretary for President H.W. Bush. The series focuses on Olivia Pope, a former White House Communications Director who begins her own crisis management firm. Scandal stars Kerry Washington as Olivia Pope, Darby Stanchfield as Abby Whelan, Katie Lowes as Quinn Perkins, Guillermo Diaz as Diego Munoz, Jeff Perry as Cyrus Beene and Tony Goldwyn as Fitzgerald Thomas Grant. You can also find Scandal on Netflix currently. Here are five other interesting shows like Scandal.
Related: All Of The Best Snowden Movie Trivia And Quotes For Intense Drama Fans
House of Cards
https://www.youtube.com/watch?v=ULwUzF1q5w4
House of Cards is a political drama television series premiered on Netflix on February 1, 2013. Season 4 of the series was released on March 4, 2016. It is adapted from the 1990 UK miniseries of the same name and is based on the 1989 book of the same name by Michael Dobbs. The series follows Frank Underwood, who was passed over for the Secretary of State appointment, devises a plan, along with his wife, Claire, to gain a position of greater power. House of Cards stars Kevin Spacey and Robin Wright. You can find this TV show on Netflix.
Related: 3 Super Creepy Best True Crime Documentaries On Netflix
Being Mary Jane
Being Mary Jane is a drama television series that premiered on BET on July 2, 2013. Season 3 of the series concluded on December 15, 2015. The series focuses on the professional and personal life of Mary Jane Paul, a TV news anchor. Being Mary Jane stars Gabrielle Union.
The Good Wife
The Good Wife is a legal-political drama television series aired for seven seasons on CBS from September 22, 2009, to May 8, 2016. The series follows the life of Alicia Florrick, the wife of Peter Florrick, who has been jailed for being part of a sex scandal and political corruption. The Good Wife stars Julianna Margulies and Chris Noth.
Madam Secretary
https://www.youtube.com/watch?v=LNEu36NUWj4
Madam Secretary is a political drama television series that premiered on CBS on September 21, 2014. Season 3 of the series is set to premiere on October 2, 2016. The series focuses on the life of Doctor Elizabeth McCord, as she tries to balance her professional life as Secretary of State and her personal family life. Madam Secretary stars Tea Leoni.
The Catch
The Catch is a mystery crime drama television series premiered on ABC on March 24, 2016. Season 1 of the series concluded on May 19, 2016. The series showcases the life of Alice Vaughan, a private investigator who was the victim of fraud by her former boyfriend. The Catch stars Mireille Enos and Peter Krause.
So do you watch an of these TV shows like Scandal? Which of these shows did you binge watch? Tell me your thoughts down in the comments!
Image via Wikia