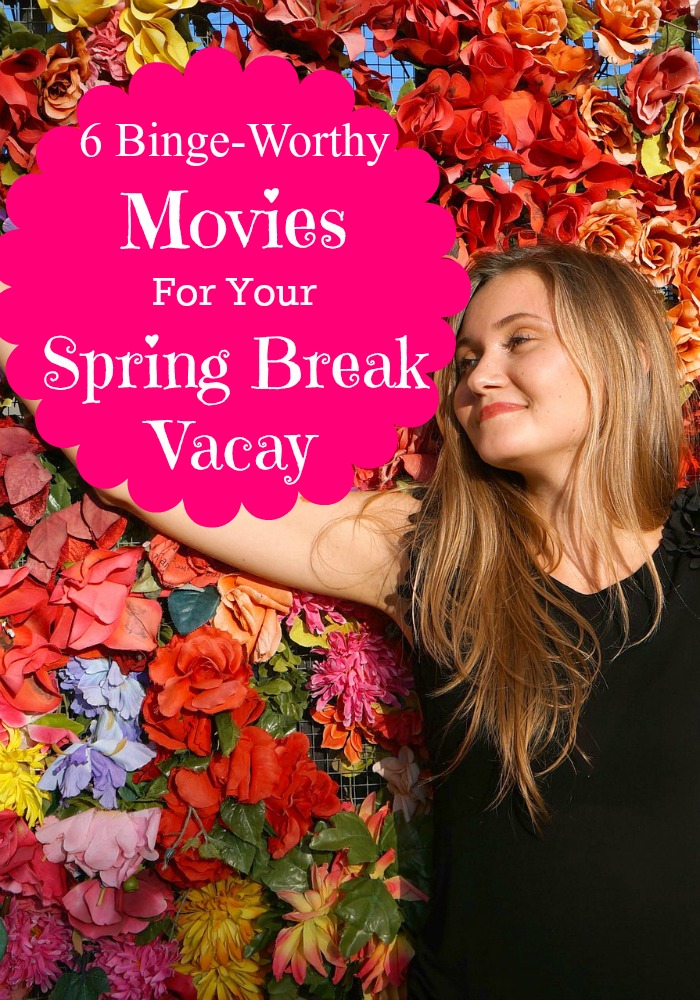 It's almost spring break! Finally! It's always nice to go on a vacay with family and friends, but sometimes a break at home can be just as great. This is your week to recharge and relax. So why not curl up with some great movies, cozy blankets, and great friends? Here are our top six movies to binge watch over spring break!
Brooklyn
This critically acclaimed film is all the rage right now. Starring Oscar-nominated actress Saoirse Ronan – this movie is a must see by all. The acting is incredible, and the story is extremely powerful. You will be absolutely captivated by this film.
McFarland
Need a little inspiration? This film is guaranteed to have you on the edge of your seat and feeling inspired. This is also a great sports movie that will leave you rooting for the underdogs.
13 Going On 30
https://www.youtube.com/watch?v=ro5kCfJM_oA
This is a great mother-daughter movie for your spring break. Jennifer Garner is a fan favorite in this girl's night film. We all love a cute, fun love story and who hasn't wished they were more grown up sometime?
Mean Girls
Yes, we've seen this movie a million times, but it never gets old. This film will be our go to for many years to come. So fetch!
The Breakfast Club
This movie is truly an all around classic. Some of our favorite quotes come from this movie. One of the most famous being: "Dear Mr. Vernon, we accept the fact that we had to sacrifice a whole Saturday in detention for whatever it was that we did wrong. What we did was wrong. But we think you're crazy to make us write this essay telling you who we think we are. What do you care? You see us as you want to see us… in the simplest terms and the most convenient definitions. You see us as a brain… and an athlete… and a basket case… a princess… and a criminal. Does that answer your question? Sincerely yours, The Breakfast Club."
Mamma Mia!
Are you ready to sing-a-long? Are you ready to dance? This is a great, relaxing and fun movie to watch. You'll be laughing and crying all at once. (Happy tears of course!)
Whether you're having back-to-back sleepovers with your besties or chilling by yourself… you don't want to miss these awesome movies. Grab some healthy snacks and curl up as you recharge on your break. Enjoy your time off! Have fun and be safe whether you're staying in or going out.
What are your spring break plans? What movies are on your list? Let us know in the comments below!
*Image via Pixabay