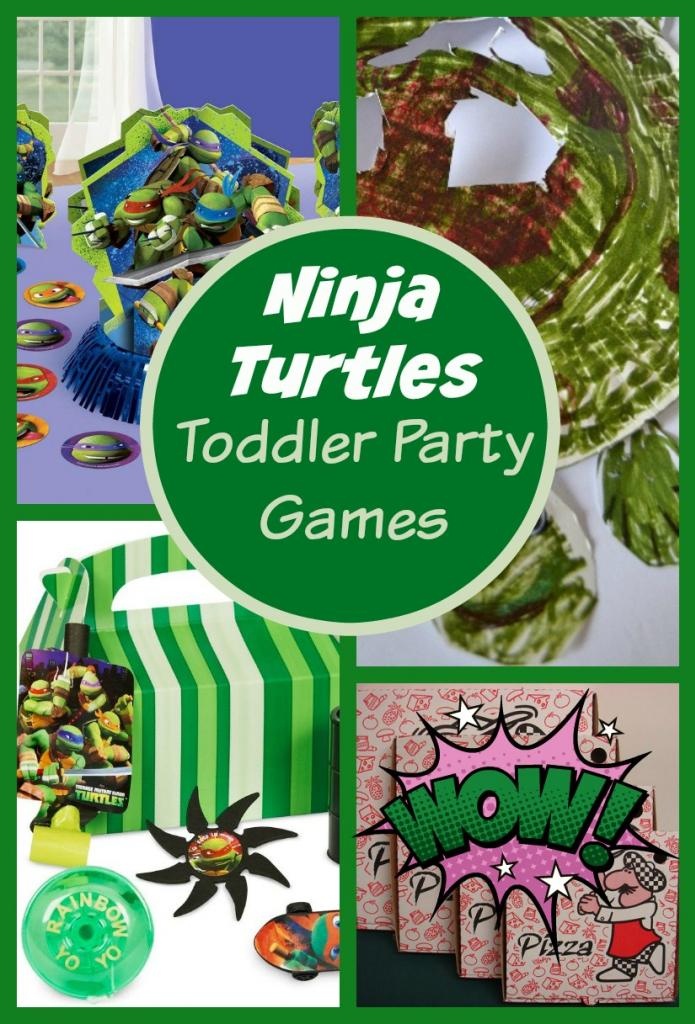 If the girls are loving Frozen this year, what are the boys going crazy over?  Ninja Turtles of course!  If you are looking for Ninja Turtle party games for toddlers to make your party a hit, you have come to the right blog!  From party photos to the favors, keep on reading for ideas on how to throw a successful Ninja Turtle party for toddlers!
Teenage Mutant Ninja Turtle Party Games For Toddlers

Affiliate links included below.
Party Photos: Make some great memories and take photos of your guests as the Ninja Turtles they act like by giving them a mask!  Purchase some felt in blue, orange, red and purple.  Cut them to size to fit around their heads (use your own child as a model).  Cut eye holes and add some velcro to the back to hold it in place, tying a knot on one side of the fabric so it looks just like the Turtle's masks! Or, you can use our easy Ninja Turtle Mask craft to make your own out of paper plates!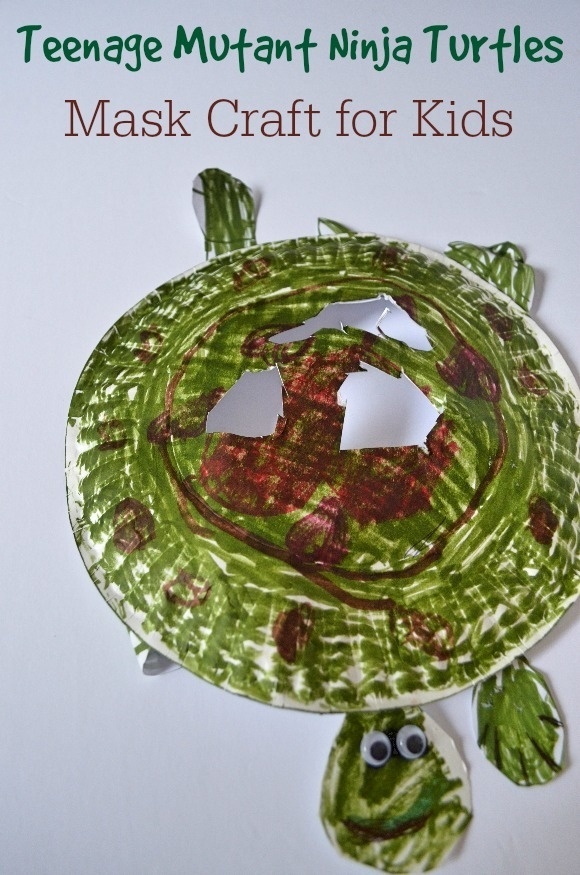 Some snacks: Kids like to eat!  Serve some creative snacks to get them talking.  Nun-chucks are made of 2 Devil Dogs connected by a piece of black licorice.  Green juice is just green Gatorade.  Cover the label with orange, blue, red and purple paper and some googly eyes!

Creating keepsakes: Making a Ninja Turtle ornament is so simple!  Whether it be for their Christmas tree or just to hang from a window, they will have a great time and love their masterpiece.  You can get a bunch of traditional, round ornaments from the dollar store.  You also want green paint, paint brushes, googly eyes, and the same felt you used for the photos mentioned above.  Have them each paint an ornament green and let dry.  You might need some help adding the felt mask and eyes once dry.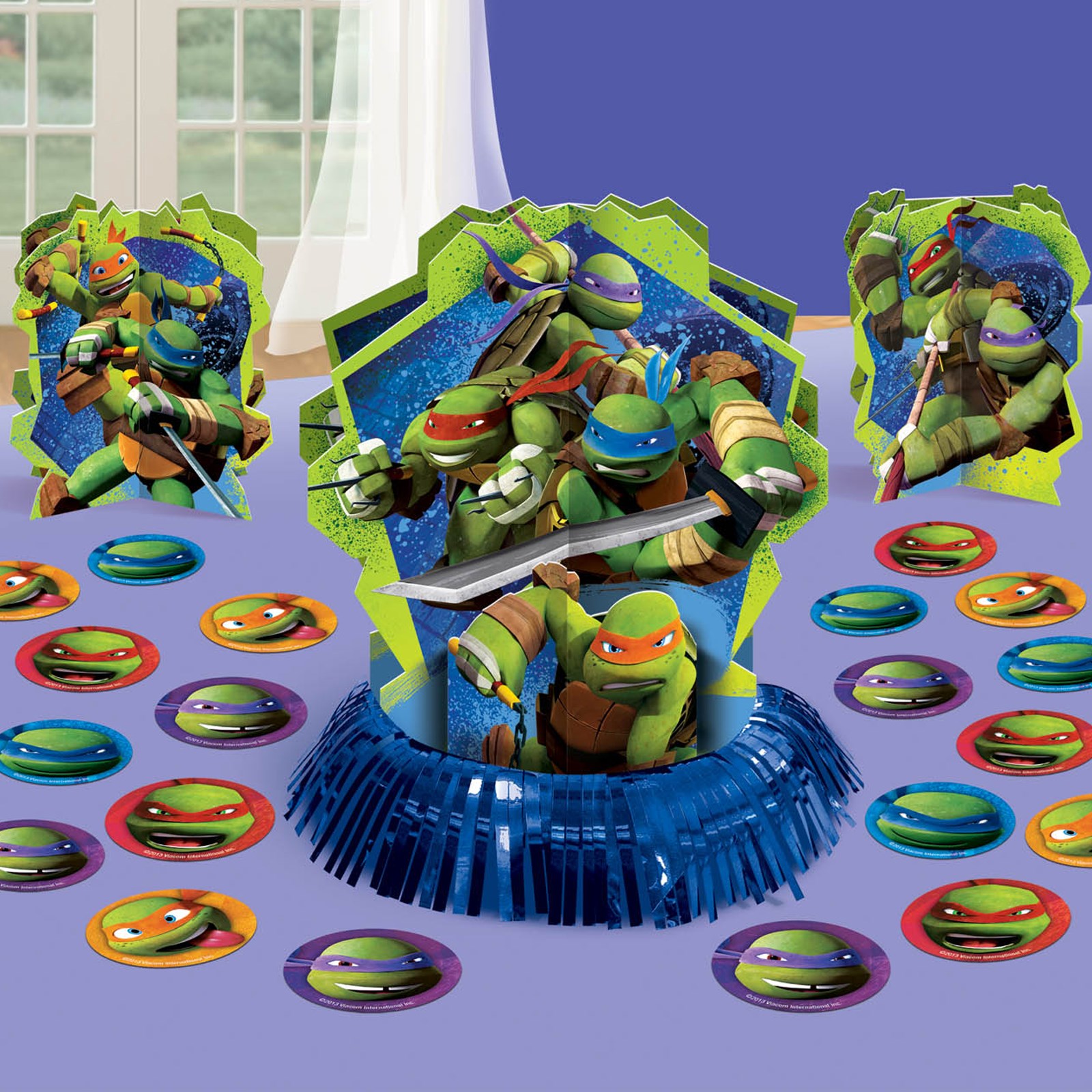 Toss The Pizza In The Box:  Using a frisbee as the pizza, make it look like one printing out an image from the internet.  You can use a real pizza box, one from the pizzas you have ordered (because what else are you going to serve at a Ninja Turtle party?)  The kids all take turns trying to toss the frisbee, I mean pizza, into the box. If you want to go smaller scale, you can also use the cool discs from the table decorating kit above as your "pizzas."

Party favors:  A different take on the typical bag that always gets sent home and tossed, use a Ninja Turtle cup!  You can find these in the party section at Wal-mart for less than $1.  Fill them with candy and keep it in tact with a clear party bag! Don't have time to create your own? Grab a premade one from Birthday Express!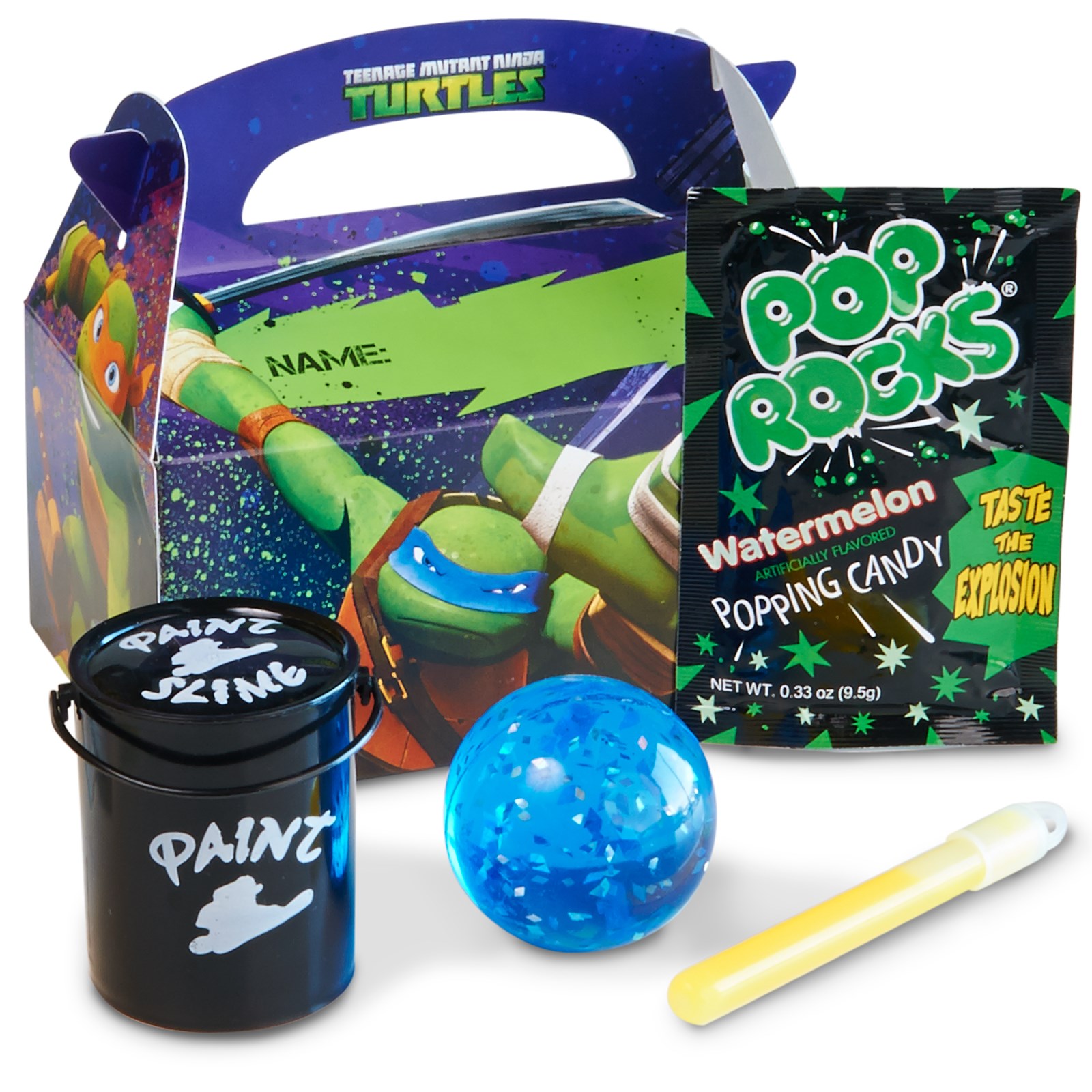 There are so many fun options when throwing a Ninja Turtle party for kids.  You can use what was listed and take it from there.  From food to games the options are endless!  Get creative and share your ideas below!
Do you have any other great ideas for Ninja Turtle party games for toddlers? Share them in the comments!