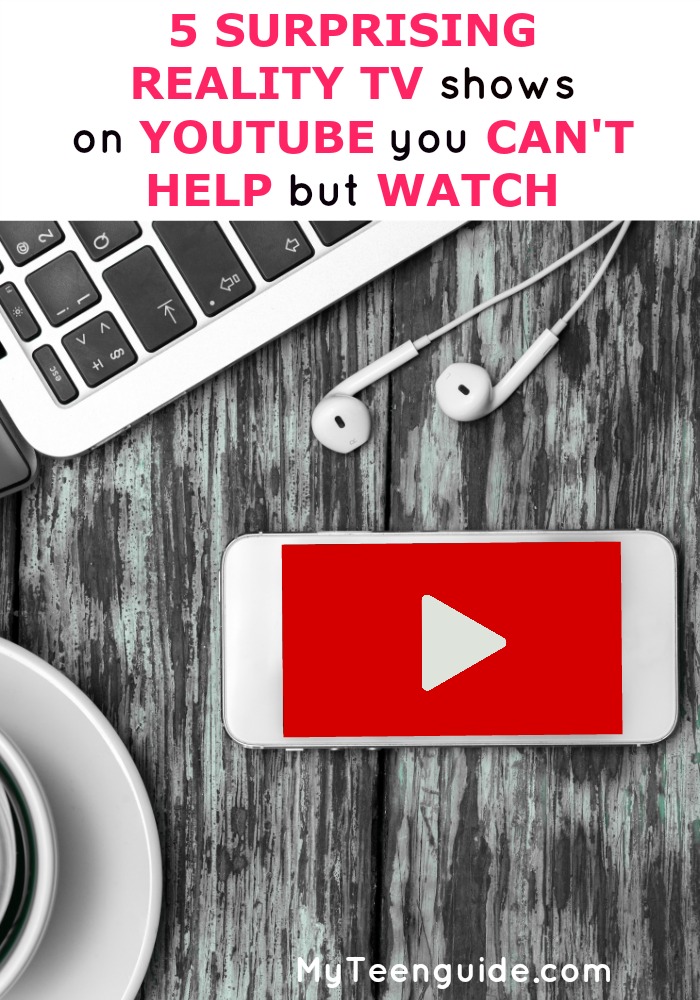 Tear yourself away from Pokemon Go tutorials and unboxing videos for a minute, and check out all the reality TV shows on YouTube these days! In the early days, there were clips of TV shows, bad videos from someone's phone or terrible reality tv show parody videos. Don't worry those are all still there.  The difference is now you can watch entire series on YouTube, lovelies! Did you know that this giant platform started on February 15, 2005, and here we are today enjoying the next round of bad cat videos, a whole bunch of  tutorials and even celebs!  If you're cruising looking for some reality tv shows to binge on, then this is your YouTube list!
Related: Which Of The Most Popular Reality TV Shows Would You Star On?
5 Juicy Reality TV Shows On YouTube  You Can't Help But Watch
Property Virgins
Property Virgins appears on HGTV and HGTV Canada, premiering on October 4, 2006. The show was first hosted by Sandra Rinomato, a real estate expert from Toronto and is now hosted by Egypt Sherrod, founder of The Egypt Sherrod Real Estate Group. In each episode, Egypt helps first-time home buyers find a home that fits their budget.
Related: The Very First Reality TV Shows To Blow Your Mind
https://www.instagram.com/p/8cRqWGKCAu/?tagged=propertyvirgins
The Vanilla Ice Project
The Vanilla Ice Project aired on the DIY Network and premiered on October 14, 2010. The show is hosted by rapper and handyman Rob Van Winkle, also known as Vanilla Ice. Many people are not aware of this, but he is very experienced in the areas of home improvement and house flipping. In each episode, Vanilla Ice and a handyman team, work together to completely renovate a house.
https://www.instagram.com/p/BHAqghPLMhs/?tagged=vanillaiceproject
Monica the Medium
Monica the Medium is shown on Freeform and premiered on August 25, 2015. The show features medium, Monica Ten-Kate, who is also a Pennsylvania State University student. The show features Monica and her ability to connect those on Earth with loved ones who are deceased. Also in the show, Monica struggles with not only her special gift but also normal college student issues like homework, roommates, and dating.
Douglas Family Gold
Douglas Family Gold is shown on Oxygen and made its premiere on May 25, 2016. The show follows the life of Gabby Douglas and her family, Douglas is best known for being the 2012 Olympic Gymnastics Champion. As told by Oxygen, the show's premise is "An inside look at an inspirational family who doesn't let any obstacles stand in their way." Besides Gabby, the show also features her mother, Natalie Hawkins; her two sisters Arielle Hawkins and Joy Douglas; her brother Johnathan Douglas and her grandmother, Carolyn Ford.
https://www.instagram.com/p/BHSsrdcB0R7/?taken-by=gabbycvdouglas
Botched
Botched appeared on the E! Television Network and premiered on June 24, 2014. The show follows the lives of two doctors, Paul Nassif and Terry Dubrow, as they attempt to help people who have had plastic surgery procedures that went horribly wrong. Nassif is a plastic surgeon and a member of the American Society for Aesthetic Plastic Surgery. His ex-wife is Adrienne Maloof, from The Real Housewives of Beverly Hills. Dubrow is a plastic surgeon, who also worked on The Swan and Bridalplasty. Dubrow has been married to Heather Dubrow, from The Real Housewives of Orange County, since 1999.
Ok lovelies, I need to know what you think about all of these reality tv shows on YouTube. I could watch Property Virgins for days, and that Botched show is like a car accident… I can't look away from the screen! Anyone else guilty?
Which one of these reality TV shows will you be watching? Tell me in the comments!
Image via Stockunlimited and Pixabay