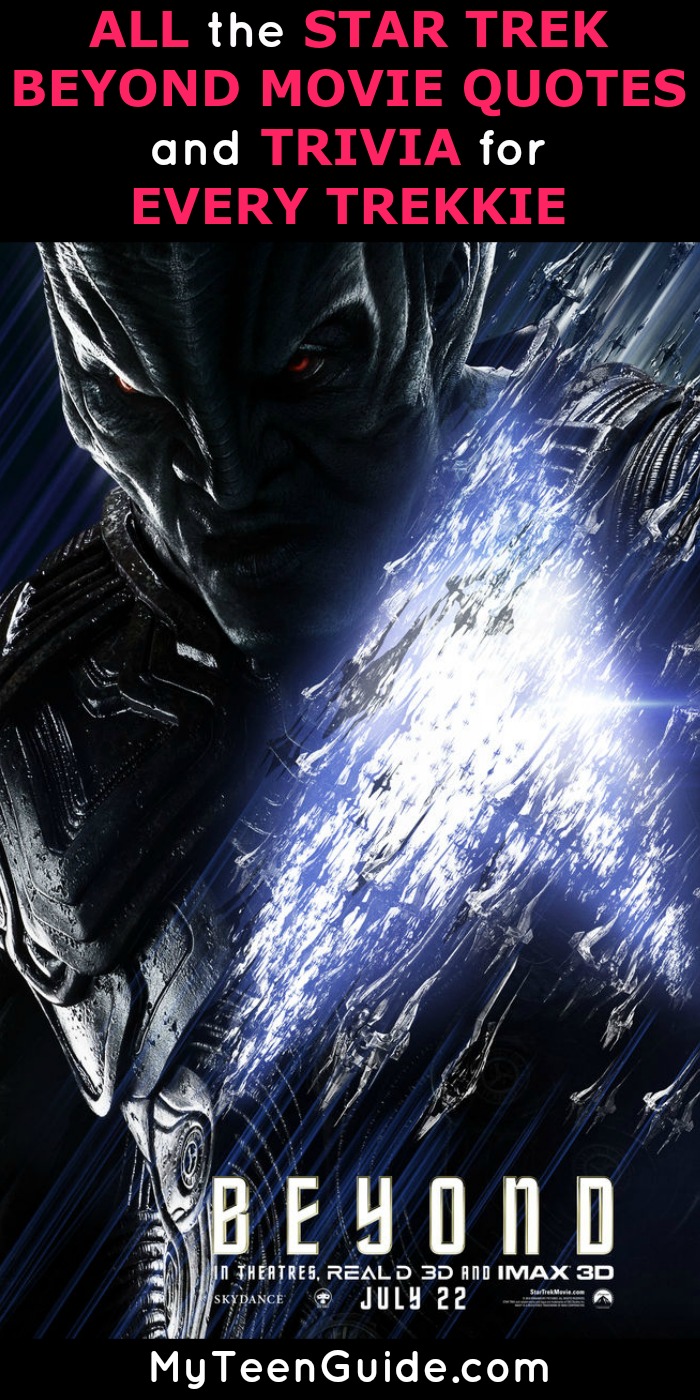 Ok all of you fellow Trekkies, The Star Trek Beyond famous movie quotes and trivia are here! I know many of you have been waiting for this movie to come out this summer. I myself can't wait to see what how they remix this film and update the story with all the latest CGI. I think we're really in for a show this time, as we see a young Kirk and Spock truly work together to save the world with optimism.  Check out some of the Star Trek Beyond movie quotes, some bits of trivia, and also the trailer.
Related: The Ghostbusters Movie Quotes & Trivia That Totally Made The Movie
All The Star Trek Beyond Movie Quotes And Trivia For Every Trekkie
Star Trek Beyond is an upcoming science fiction film that will be released in theaters on July 22, 2016. It will be the 13th movie in the Star Trek franchise. Most of the cast will be reprising their roles from previous films. Check out all the latest details!
Star Trek  Beyond Movie Quotes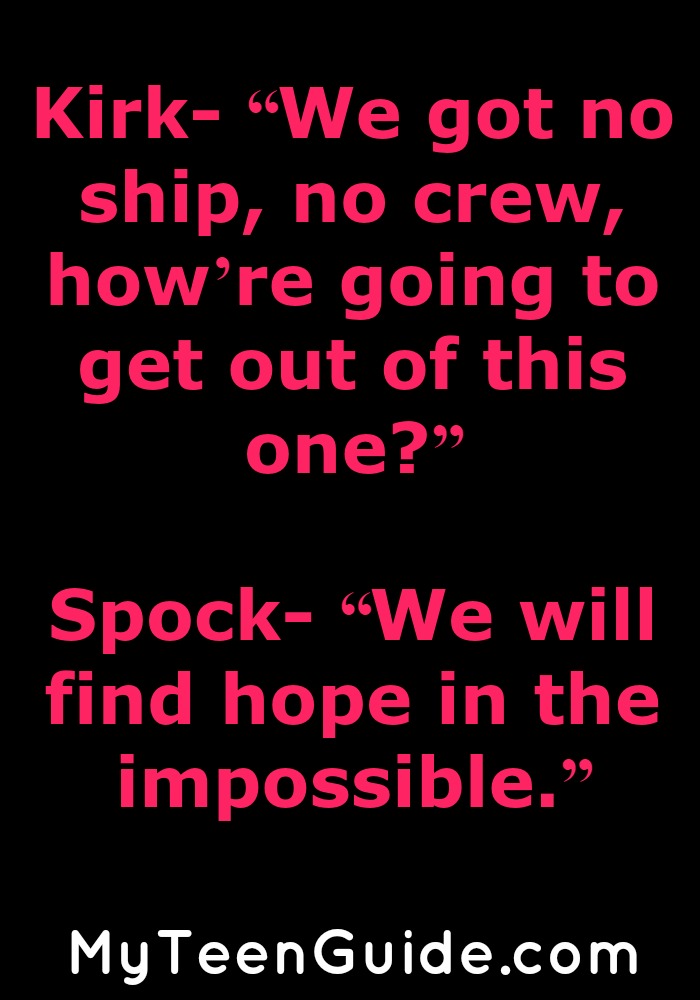 Conversation between Captain Kirk and Commander Spock:
Kirk- "We got no ship, no crew, how're going to get out of this one?"
Spock- "We will find hope in the impossible."
Conversation between Krall and Captain Kirk:
Krall- "Unity is not your strength. It is a weakness."
Kirk- "I think you're underestimating humanity."
Conversation between Commander Spock and Doctor Leonard McCoy:
Spock- "Fear of death is illogical."
Leonard- "Fear of death is what keeps us alive."
Conversation between Lieutenant Nyota Uhura and Krall:
Nyota- "Our captain will come for us. Mercy will be the last thing on his mind."
Krall- "I'm counting on it."
Star Trek Beyond Movie Trivia
While J. J. Abrams is producing this installment, he is not directing it. He directed Star Trek in 2009 and Star Trek Into Darkness in 2013. However, he declined this installment because he was in the middle of directing Star Wars: The Force Awakens at the time.
Justin Lin is the director in this installment. He has also directed The Fast and the Furious: Tokyo Drift in 2006, Fast and Furious in 2009, Fast Five in 2011 and Fast and Furious 6 in 2013.
Filming for Star Trek Beyond started in Vancouver, Canada on June 25, 2015, and wrapped up on October 15, 2015. Scenes were filmed Seoul, South Korea, Dubai and British Columbia, Canada.
It is uncertain whether or not there will be another Star Trek movie in the future, but if there is, both Chris Pine (Captain Kirk) and Zachary Quinto (Commander Spock) have signed contracts to return to their roles as Kirk and Spock.
https://www.instagram.com/p/BHpTQHYA8NE/?tagged=captainkirk
Star Trek Beyond was nominated for the award of Best Teaser at the 17th Annual Golden Trailer Awards, which was held on May 4th, 2016.
So are you going to see the new Star Trek Beyond movie, and repeat all the famous movie quotes over and over? Which of these movie quotes or movie trivia tidbits did you love? Tell me in the comments!