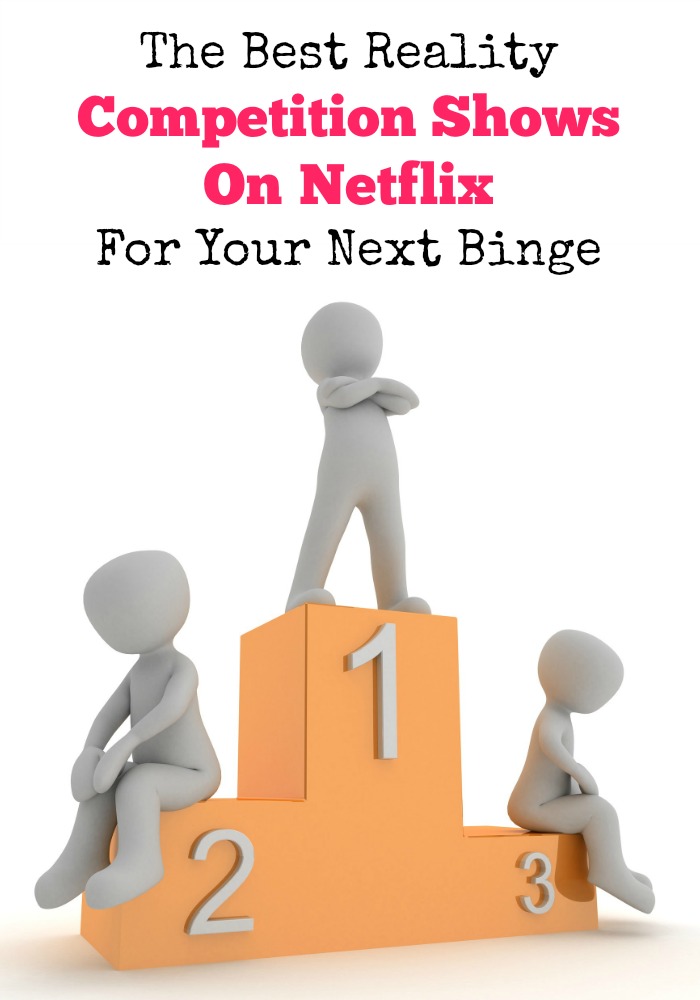 Netflix is always updating the list of reality competition series to keep us watching. Guess what; it worked Netflix! I'm interested! I don't know about you, but I can so get sucked into a good reality competition show on Netflix. From cooking shows to singing and dancing shows, everyone likes to cheer for their favorite winner. These type of shows are great to chill with at the end of a long day. Here are some top shows to check out if you enjoy reality competition shows on Netflix and need some new ideas of what to watch. Check out the clips, then add them to your list!
Reality Competition Shows On Netflix
Get ready to binge watch! These reality competition shows on Netflix feature some of the best and worst chefs, product design engineers and acapella singers. Sometimes seeing the worst is just as much fun as seeing the best competitors!
Worst Cooks in America
https://www.youtube.com/watch?v=AMJGj0itBBY
Worst Cooks in America is a reality competition show from the Food Network, which started in January of 2010. The show is about America's worst cooks compete against each other for a chance to win $25,000. They pick between 12 and 16 cooks who do not have the best culinary skills and intend to help them. They developed new skills to help improve their culinary art at food and are taught by mentors who are professionals so they can one day be amazing cooks themselves. Some of these cooks are seriously funny. I'm not a the most fantastic cook in the world, but I hope I'm better then these cooks!
Showdown of the Unbeatables
Showdown of the Unbeatables is a reality television show that began in 2014. This show is about a competition between flying drones, super lasers, or other technological creations. The point of the show is to prove that your product you have created can work efficiently. It helps to get your product on the market for everyone to use. People face off against each other who have similar creations to see whose creation is better.
Sing It On
https://www.youtube.com/watch?v=XuRzwGZXzSg&nohtml5=False
Sing It On is a singing competition televisions show that made its debut in May of 2015. It is a different singing show that many others in that it focuses on the world of a cappella singing. More specifically, it showcases college students all across America, as they prepare to compete at the country's top a cappella competition, the International Championship of Collegiate A Cappella (ICCA). This group is so much more competitive than the Glee kids ever were!
Cupcake Wars
Cupcake Wars is a reality completion television series that began in December of 2009 on the Food Network. The show, hosted by Justin Willman, starts with four contestants, vying for the chance to win $10,000. Cupcake Wars consists of 3 rounds, ending with one contestant eliminated after each round. The goal is for each team to create cupcakes that are unique and professional.
What is your favorite type of reality competition shows on Netflix? Tell me what you're watching in the comments!