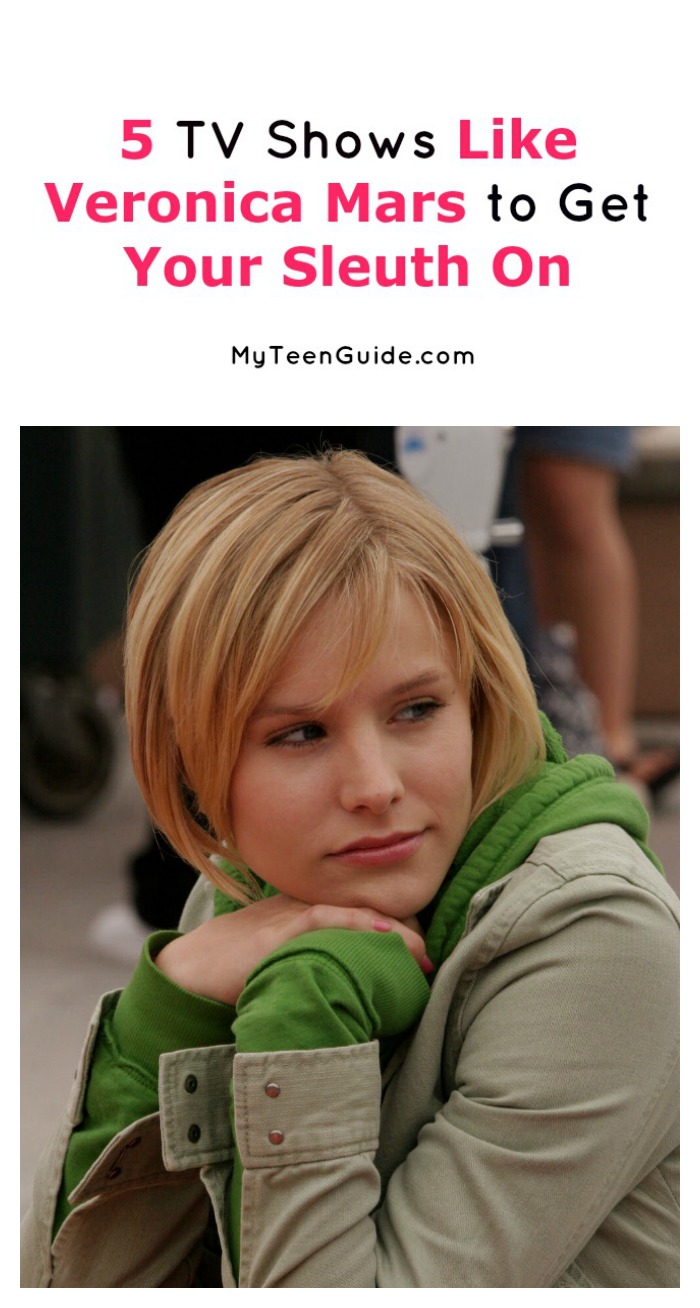 I've been looking like shows like Veronica Mars ever since it was mercilessly canceled after just three seasons back in 2007. The show was the perfect combination of drama, humor, sarcasm and investigating! FYI, if you're looking for closure after the cliffhanger of season three, you'll find it through the reunion movie. While there is nothing quite like Veronica Mars, there are shows that will help fill that gaping hole you'll feel after a good Veronica binge. Check them out.
Shows Like Veronica Mars
Affiliate links included below.
1. Gilmore Girls
Gilmore Girls takes you into the lives of a single mother and her daughter who live in an eclectic town. As you can imagine, with a mother and daughter leading the show, there is tons of laughs but also tons of family drama. The show touches some very important subjects such as romance, friendship, family, education and social differences in society. While it's not heavy on mysteries (okay, so there aren't really any at all), it has that same fast-paced dialogue and wit that you came to love in Veronica Mars.
2. 90210
Despite the simplistic name, 90210
is definitely not a show that will leave you bored. The show was on T.V. for almost five years and is purely a teen drama. The show is all about the lives of rich students at West Beverly Hills High School and their transformation into adulthood. This is a great show if you want something you can surely relate to.
3. One Tree Hill
One Tree Hill is another teen drama on the list but this show takes us into the lives of two young males. So, if you're a guy, this may be the show for you but we think that teen girls will be able to easily relate as well! Lucas and Nathan are two step-brothers who compete against each other to be better on the basketball team. Aside from the sports competition, the two men also have quarrels about relationships and interests in girls.
4. Gossip Girl
Gossip Girl
 ran from 2007-2012 and pretty much made Blake Lively career.  The show begins with a teen named Serena who returns to Manhattan, but she is not welcomed back by everyone. As you can imagine, entering into a new high school can bring all sorts of drama, and you can expect to see some common and not-so-common situations on the show.
5. Pretty Little Liars
Pretty Little Liars is the longest-running show on the list, so you can guarantee that it is a show worth watching. It's also probably one of the most mysterious shows like Veronica Mars on the list. In fact, the mysteries never, ever, ever stop coming. Sometimes, that gets a little frustrating, but since the show is in its final season, I think there is going to be a huge payoff! Good news for you, if you haven't started this one, you'll be able to skip the years of wondering just who A is and binge right through the "please, please, please tell us already" feelings!
Can you think of any other great shows like Veronica Mars? Share below!