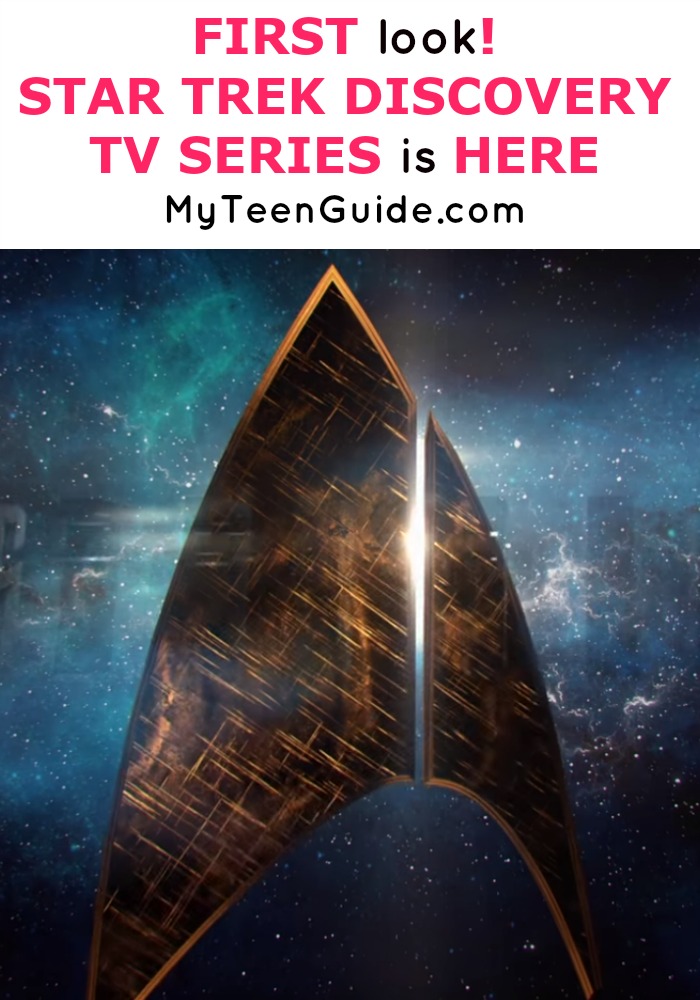 Space is the final frontier, and we're about to see the Star Trek Discovery explore it all on a new TV show. The love for all this Trekkie is fierce by the fandom, and this new TV series is what a whole generation is waiting for. After all, we can only rewatch the reruns so many times, and we've had our fair share of movies. My Bae is a little bit of a Trekkie, and I think even Netflix is worn out a bit on the Star Trek episodes he watches. Umm is that why it's loading slower babe? Just kidding, but he does have some fierce love for Star Trek and is over the moon excited for the new episodes. We haven't seen much yet for this show, TBH they are teasing us for every second. The real question will be can this round of Star Trek push boundaries and give us a taste fo the future we haven't yet seen? Check out the latest details below!
First Look! Star Trek Discovery TV Show Is Here
Star Trek: Discovery is an upcoming television series that is set to premiere on CBS in January of 2017. The series is said to take place ten years before the events of the original Star Trek series, which aired for three seasons on NBC, from September 8, 1966, to June 3, 1969. Star Trek: Discovery follows the crew of the USS Discovery as they explore new civilizations. Whereas the Star Trek movies took place in the Kelvin Universe, the television series will be held in the Prime Universe. At this year's Comic-Con in San Diego, California, which took place from July 21-24, a trailer debuted showing the first look of the USS Discovery test flight.
Related: 5 Spectacular Movies Like Star Trek Beyond That Make You Go "Woah."
We do know that the series creators are Bryan Fuller and Alex Kurtzman, who also serve as producers on the series. Fuller was writer and producer of Star Trek: Voyager, which aired on UPN for seven seasons, from January 16, 1995, to May 23, 2001. Kurtzman was co-writer and executive producer on the 2009 Star Trek movie as the 2013 movie Star Trek into Darkness.
https://www.youtube.com/watch?v=xXpPweAooeE
At this time, there haven't been any cast names released, but we do know that the captain of the USS Discovery will be a woman. How cool is that? It is also said that she will either be Black or Hispanic, and she won't be called Captain but instead will be called Lieutenant Commander. We also know that the series cast will be comprised of all new heroes, all new villains, all new crew and all new worlds. One of the characters in Star Trek: Discovery will be a gay person, not sure if the character will be male or female as of yet. Bryan Fuller also hinted that there would be aliens and robots in the series.
Related: 5 Out Of This World Star Trek Party Ideas To Copy Immediately
The filming for Star Trek: Discovery is set to begin in the fall, although the exact date is not yet known. We do know that the storyline for the series focuses on an incident (not yet revealed) that has been talked about in Star Wars history but has never been explored up until now. Also, the series will feature 13 episodes. The 13 episodes will be much like a novel, meaning each episode will have its own arc, much like individual chapters.
So what do you think? Are you excited for the new Star Trek Discovery TV show? Tell me in the comments!
Image via movie trailer