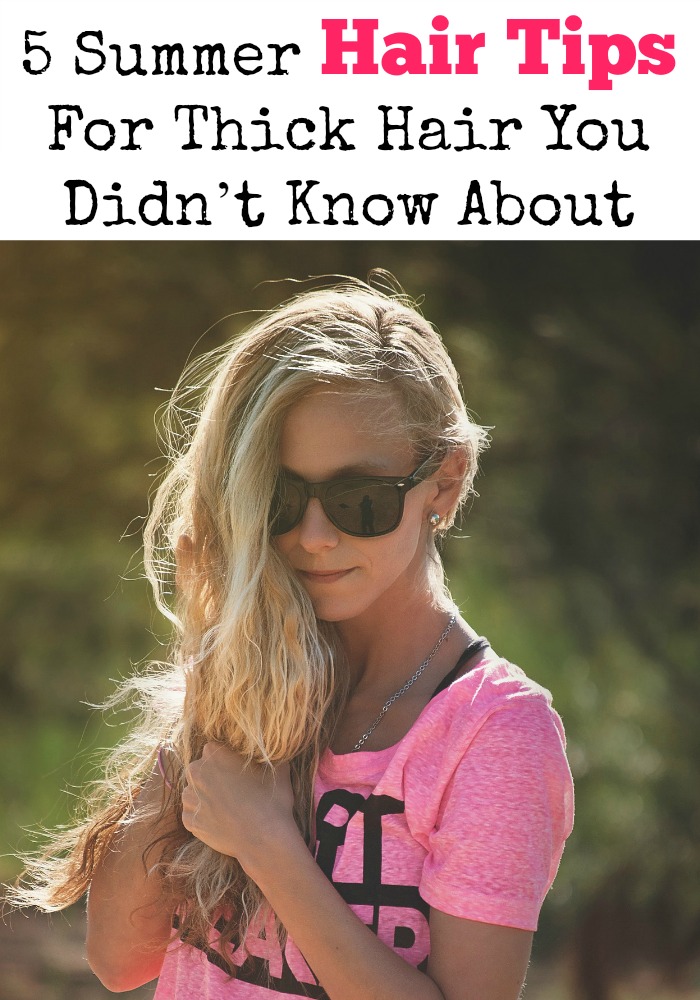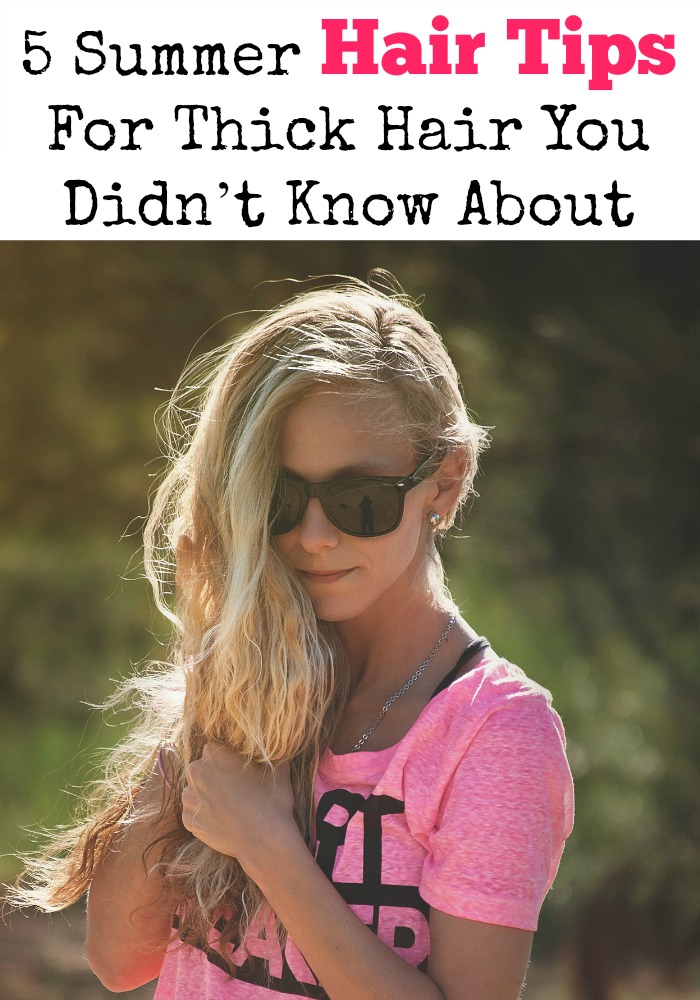 If you have a love-hate relationship with your thick hair, you may need some hair tips just for you. The struggle is seriously real you guys! I love summer, but sometimes between the harsh chlorine from the pool, the intense summer heat, and don't get me started about the humidity. Ugh, humidity is a girl with thick hair's worst friend! Here are some summer hair tips for thick hair to help you deal while you enjoy some summer fun.
5 Summer Hair Tips for Thick Hair You Didn't Know About
Lay Off The Heat
Heat makes you lose volume in your hair. In summer instead of blow drying, try air drying your hair. Skip using a flat iron and try braiding your damp hair then sleeping on it for easy beachy waves. Beachy waves are totally the way to go for summer.
Condition With Oil
Try using castor oil or coconut oil in your hair during the summer. It helps grow out your hair and make it less thick. Stick to natural products when dealing with your thick hair.
Get A Trim
Get your hair trimmed for summertime by a stylist, even if you don't get your hair cut very often. If you do not your hair may look a little worse for wear come the middle of summer. You went through two seasons of your thick hair growing out and by the time it hits summer, your hair will need a little sprucing up. I strongly recommend against letting a stylist "thin out" your hair, which is typically done using a razor blade to cut lots of layers. In many hair types, this can increase the likelihood of split ends. Is your stylist tries to use a razor on your hair when it is dry, run! Razor cuts need to be used on very wet hair. Instead, ask for chunkier layers. Try a trendy textured lob like Emma Watson wears, or a shag style haircut like Taylor Swift.
Keep Your Hair Off Your Neck
Try to keep your thick hair away from your face on a hot summer day. Try wrapping your hair in a silk scarf or a high bounce ponytail. Remember though if you must put it in a ponytail and your hair is long and thick you may not want to keep it up for long. Over time, your long, thick hair will become heavy and can even cause painful headaches. You can also try a loose and messy topknot for less stress on your hair. I am also fond myself of the trendy fishtail braid to keep my hair out of my face.
Conditioner Is Your Friend
Using the right conditioner in summer for your thick hair is important. Thanks to humidity and the summer heat your hair sticks and looks gross. Use a conditioner that is made for lots of volume and has a lot of vitamins and minerals in it that the sunshine can strip away. Conditioner can also help to keep your hair hydrated. Make sure to give your hair an extra conditioning treatment or two if you spend a lot of time in the pool or the ocean. You can also use a hydration spray during the day to help it stay fresh and look clean.
Do you have any other summer hair tips for thick hair? Help a girl out and leave your fav hair tips in the comments!
*Image via Pixabay