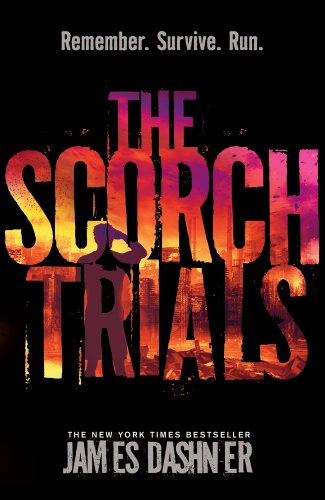 Maze Runner: The Scorch Trials will premiere in September of this year as an American dystopian science fiction thriller directed by Wes Ball. The film is the second part in a series based on the Maze Runner trilogy of books written by James Dashner. Along with the pre-existing cast of Dylan O'Brien, Thomas Brodie-Sangster, Ki Hong Lee, Kaya Scodelario and Patricia Clarkson, Rosa Salazar, Jacob Lofland, Barry Pepper, Aidan Gillen and Lili Taylor rounded out the supporting cast for the sequel. Learn more about the cast of Maze Runner: The Scorch Trials.
The Cast of Maze Runner: The Scorch Trials
Ki Hong Lee is a South Korean born American actor who plays one of the leading characters in the Maze Runner series, Minho. He is 30 years old and has also appeared in The Nine Lives of Chloe King and in the Netflix series Unbreakable Kimmy Schmidt. Another leading character reappearing in the second installment of the series is Kaya Scodelario who portrays Teresa. She's an English actress best known for her breakthrough performance as Effy Stonem in the E4 drama for teens as well as the smash hit original The Maze Runner as Teresa Agnes. At 23 years old, she is also set to star in the upcoming 2017 release of Pirates of the Caribbean: Dead Men Tell No Tales.
American actress and singer Katherine McNamara, aged 19 will be playing Sonya, while Canadian born Rosa Salazar will be debuting in the part of Brenda. As Thomas Brodie Sangster returns in his role as Newt, he is both an actor and producer. Before the film series, Thomas was best known for his voice role in Phineas and Ferb on Disney Channel. Dylan O'Brien, beloved American actor and musician formerly of the MTV series Teen Wolf will be returning as Thomas.
Lili Taylor, well noted for former works such as the 1988 Mystic Pizza will be joining the cast for the second installment in the series as Mary Cooper. Her talents will surely add to the film's success. The American actress famous for roles in blockbusters like The Green Mile and numerous others is returning as the character Ava Paige.
From Briggsville, Arkansas, Jacob Lofland will portray Aris Jones at the tender age of 19 amongst heavy hitters like Barry Pepper as Vince. Barry Pepper is a Canadian actor who has starred in a multitude of hits such as Battlefied Earth and 61. He brings immense talent to the Maze Runner team. Finally, best known for his role as "Littlefinger" in the HBO Game of Thrones series, Aidan Gillen of Ireland will appear as Janson in The Scorch Trials installment.
Who is your favorite actor in the cast of Maze Runner: The Scorch Trials? Tell us in the comments!