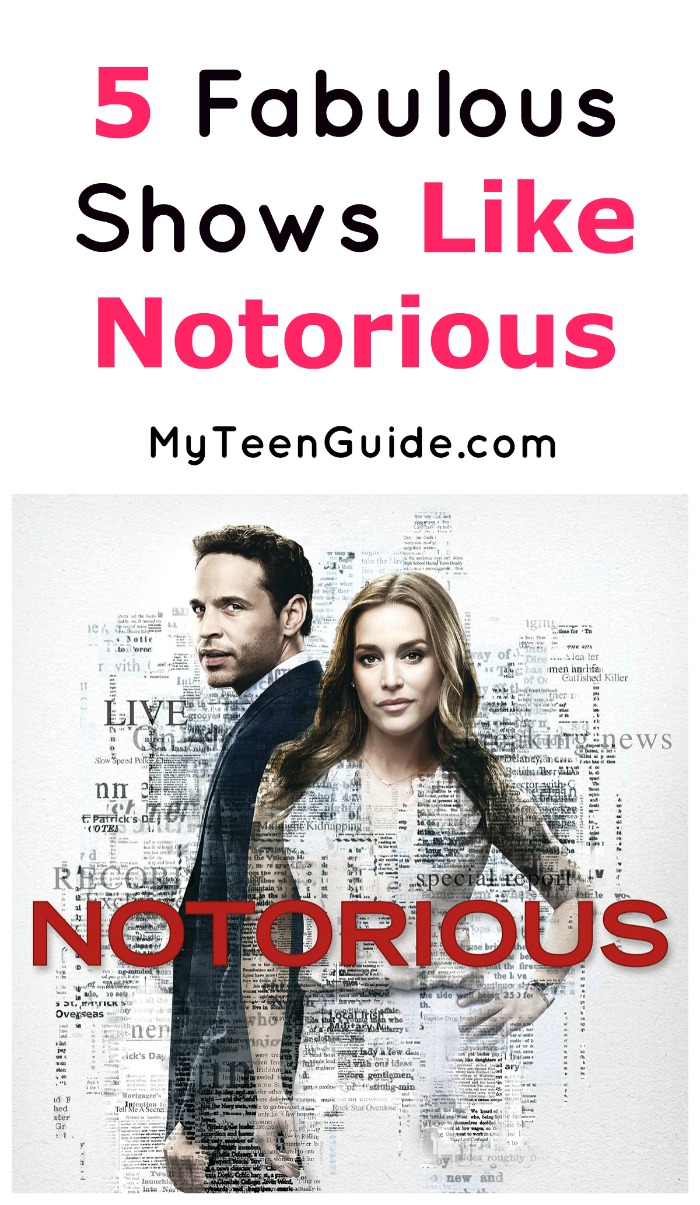 Looking for great TV shows like Notorious, now that the Piper Perabo drama has been canceled? Don't worry, you can still find plenty of strong women solving crimes on television! We've rounded up five of our favorites to get you over that "my favorite show was canceled" slump real fast. Check them out, then tell us a few that you really love! We'll all get through this together.
Five Great Shows Like Notorious
Notorious is a crime/legal television series that premiered on ABC on September 22, 2016, with its first season concluding on December 8, 2016. The show is based on the real-life people: Mark Geragos, a criminal defense lawyer and Wendy Walker, a news producer for Larry King Live. The series centers on Jake Gregorian, a high-profile criminal defense attorney and Julia George, a powerhouse television producer who join forces to control the media after Jake's mistresses is murdered. Notorious stars Daniel Sunjata as Jake and Piper Perabo as Julia. Here are 5 other shows to check out that are like Notorious.
American Crime
American Crime is a crime drama television series that airs on ABC, premiered on March 5, 2015 and season 2 concluded on March 9, 2016. Each season introduces a new plot and new characters, however, some of the same actors/actresses appear in each season playing a different role. The series follows the participants of a criminal trial. American Crime stars Felicity Huffman and Timothy Hutton.
Castle
Castle is a crime drama television series that aired for 8 seasons on ABC, from March 9, 2009 to May 16, 2016. The series focused on best-selling mystery novel writer, Richard Castle and New York City homicide detective, Kate Beckett, team up to solve unusual crimes. Castle starred Nathan Fillion as Richard and Stana Katic as Kate.
https://www.youtube.com/watch?v=9_LgMYu-gm4
The Catch
The Catch is a crime, mystery, drama television series that airs on ABC and premiered its 1st season on March 24, 2016. The series focuses on Alice Vaughan, a private detective in Los Angeles, California and her ex-fiancé Benjamin Jones, a master con artist. After Jones cons her, Vaughan sets out to find him before her career is ruined. The Catch stars Mireille Enos as Alice and Peter Krause as Benjamin.
Bull
Bull is a drama television series that airs on CBS and made its season 1 premiere on September 20, 2016. The series is based on the earlier days of television talk show host, Phil McGraw, when he was a trial consultant. Bull stars Michael Weatherly as Dr. Jason Bull. While Bull is the main character, he has plenty of kick-butt women on his team that really help make the show.
Quantico
Quantico is a drama thriller television series that airs on ABC, premiered on September 27, 2015 and its season 2 premiered on September 25, 2016. The series focuses on Alex Parrish, who joins the FBI after graduating from the FBI Academy, but later becomes the prime suspect of a terrorist attack on the Grand Central Station in New York City. Quantico stars Priyanka Chopra as Alex.
https://www.youtube.com/watch?v=x6MMBCJ-nQQ
Do you have any other favorite TV shows like Notorious with kick-butt women in the lead? Share in the comments!