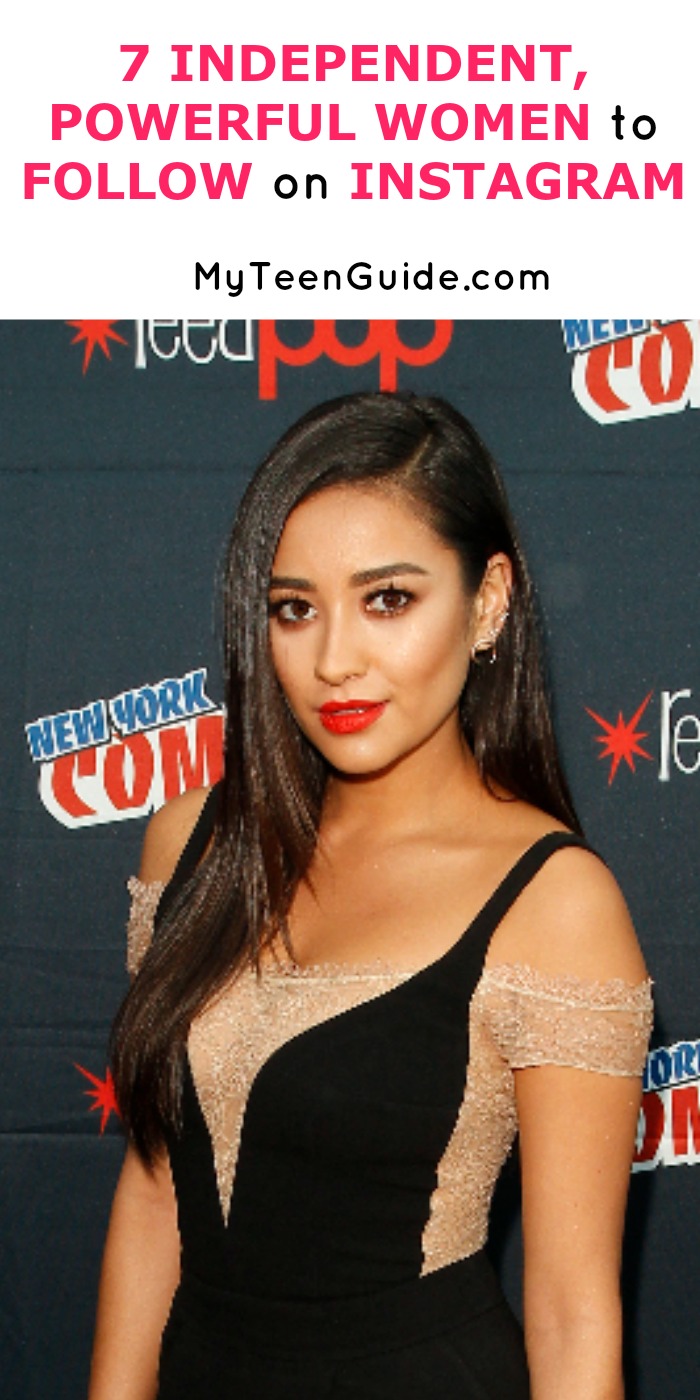 These seven women will refresh your Instagram with their inspirational and fun posts. That is if you're not already following them! Taylor Swift said it perfectly "Other women who are killing it should motivate you, thrill you, challenge you and inspire you.". Those are some wise words from a young woman who is totally on top of the world but yet is still so kind, supportive and inspirational! As women, we are often faced with excessive pressure from society about our bodies, careers and just about everything else. It's time to start supporting each other and loving it when our friends are killing it! These seven Instagram accounts are definitely ones to watch because what's more inspiring than looking up to other women who are living life to the fullest. Follow your dreams!
7 Independent, Powerful Women to Follow On Instagram
1. Taylor Swift – Taylor's Instagram is filled with some pretty awesome photos. Whether she's vacationing with boyfriend, Calvin Harris, hanging with BFF Selena Gomez, spending time with her family or killing it on tour – her Instagram is always super fun! Taylor is all about girl power and the importance of surrounding yourself with a strong group of women. She's a great role model for young girls and women alike.
2. Lea Michele – Glee star and fitness extraordinaire, Lea is such a strong inspirational woman to follow. She's been through a lot in the public eye but is always so strong and outgoing. Check out her motivating fitness and health posts! Get up and get active.
3. Gigi Hadid – Supermodel Gigi Hadid is always posting photos of her latest photo shoot or runway show. She is a strong, beautiful woman who isn't afraid to speak up.
4. Tessa Virtue – Canadian Olympic Gold Medallist, Tessa Virtue has a pretty awesome Instagram account. Her photos reflect her training regime as a figure skater as well as her exciting upcoming projects and events! Don't miss out!
5. Amy Schumer – We love this girl! She's such a positive role model for women of all ages. Plus she's a great comedian. Thank you for being an amazing woman to look up to, Amy!
6. Shay Mitchell – Whether she's working out, hanging with her besties, on set, traveling the world or eating pizza, Shay Mitchell has an amazing Instagram account. Shay loves to connect with her fans, and her buzzing Insta feed is proof. She's an inspiring woman all around, and her love of life is contagious!
7. Beyoncé – You can't help but fall in love with Beyoncé's Instagram account. She's such a strong woman and wonderful role model. Whether she's posting pictures of her owning the music industry or with her daughter, Blue Ivy, Beyoncé is a true inspiration. She does a wonderful job of balancing her career with her family.
Who are your favorite inspirational women to follow on Instagram? Do you have a favorite inspirational woman on our list? We love hearing from you!
Image via ABC