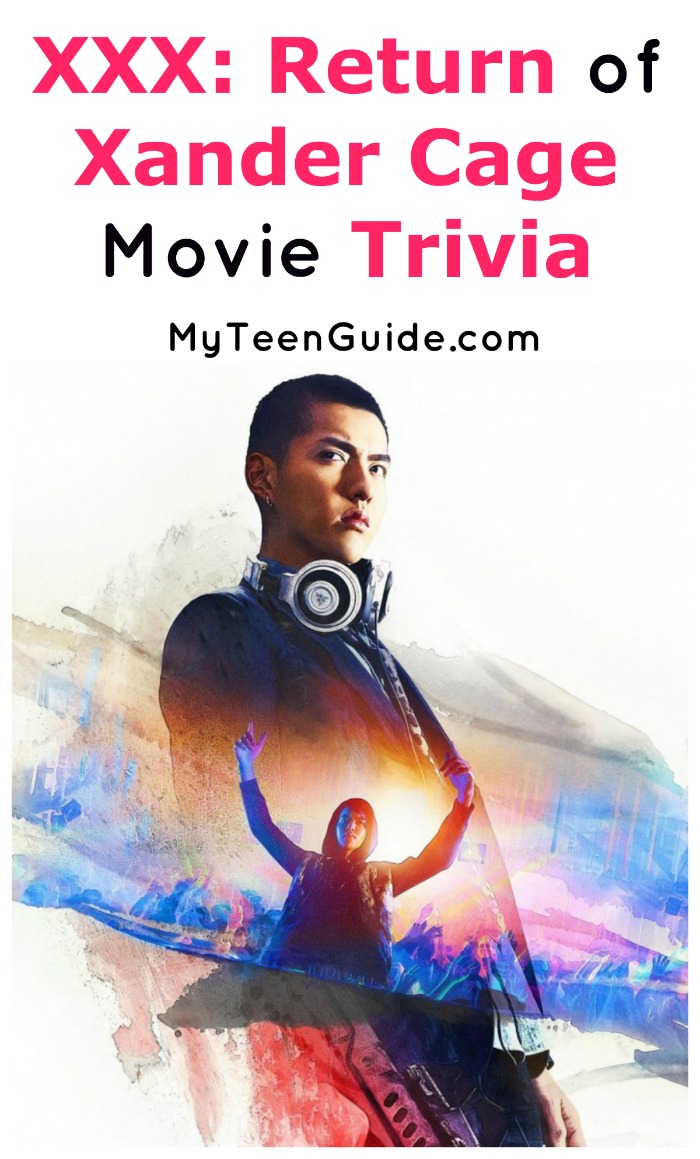 Looking for the best XXX: Return of Xander Cage Movie Trivia? We have all your fun facts about the hottest action movie of 2017! XXX: Return of Xander Cage is an upcoming action adventure movie that is due to hit theaters on January 20, 2017. It is the 3rd movie in the film franchise, following up on the success of the 2002 XXX and the 2005 XXX: State of the Union.
Here is some cool and interesting XXX: Return of Xander Cage movie trivia facts.
xXx: Return of Xander Cage Movie Trivia
Actress Deepika Padukone, who plays Serena Unger, previously turned down a role on the 2015 movie Furious 7, which also stars Vin Diesel.Vin Diesel and Tony Jaa, who plays Talon, have previously starred together in the Fast and the Furious film franchise. While Diesel has appeared in all 7 movies so far, Jaa played the role of Kiet in the 2015 Furious 7.
https://www.instagram.com/p/BMOXLRaj4MV/?taken-by=deepikapadukone
This is the movie debut of Neymar Jr., who plays himself in the movie. He is best known for being a Brazilian professional footballer.
https://www.instagram.com/p/BOFYaT7A0Z4/?taken-by=neymarjr
Fans of the Vampire Diaries will recognize Nina Dobrev. She played Elena/Katherine in the series for the first six seasons before leaving the show.
Vin Diesel plays the lead role in the movie as Xander Cage/XXX. However, this is not the first movie that he has had a lead role in. In fact, Diesel has been featured in a lead role in a total of 14 movies. Here are the roles:
2000- Boiler Room- Chris Varick
2000- Pitch Black- Richard Riddick
2001- The Fast and the Furious- Dominic Toretto
2003- A Man Apart- Sean Vetter
2004- The Chronicles of Riddick- Richard Riddick
2005- The Pacifier- Lieutenant Shane Wolfe
2006- The Fast and the Furious: Tokyo Drift- Dominic Toretto
2009- Fast and Furious- Dominic Toretto
2011- Fast Five- Dominic Toretto
2013- Riddick- Richard Riddick
2014- Guardians of the Galaxy- Groot
2015- Furious 7- Dominic Toretto
2015- The Last Witch Hunter- Kaulder
D.J. Caruso is the movie's director. He has also directed 8 other movies. Here are the movies:
2002- The Salton Sea
2004- Taking Lives
2005- Two for the Money
2007- Disturbia
2008- Eagle Eye
2011- I Am Number Four
2013- Standing Up
2016- The Disappointments Room
Have you heard any other fun XXX: Return of Xander Cage trivia facts? Share in the comments!