I bet you'll be surprised about these 10 TV shows you never knew were on Netflix!
Check them out and add them to your watchlist today!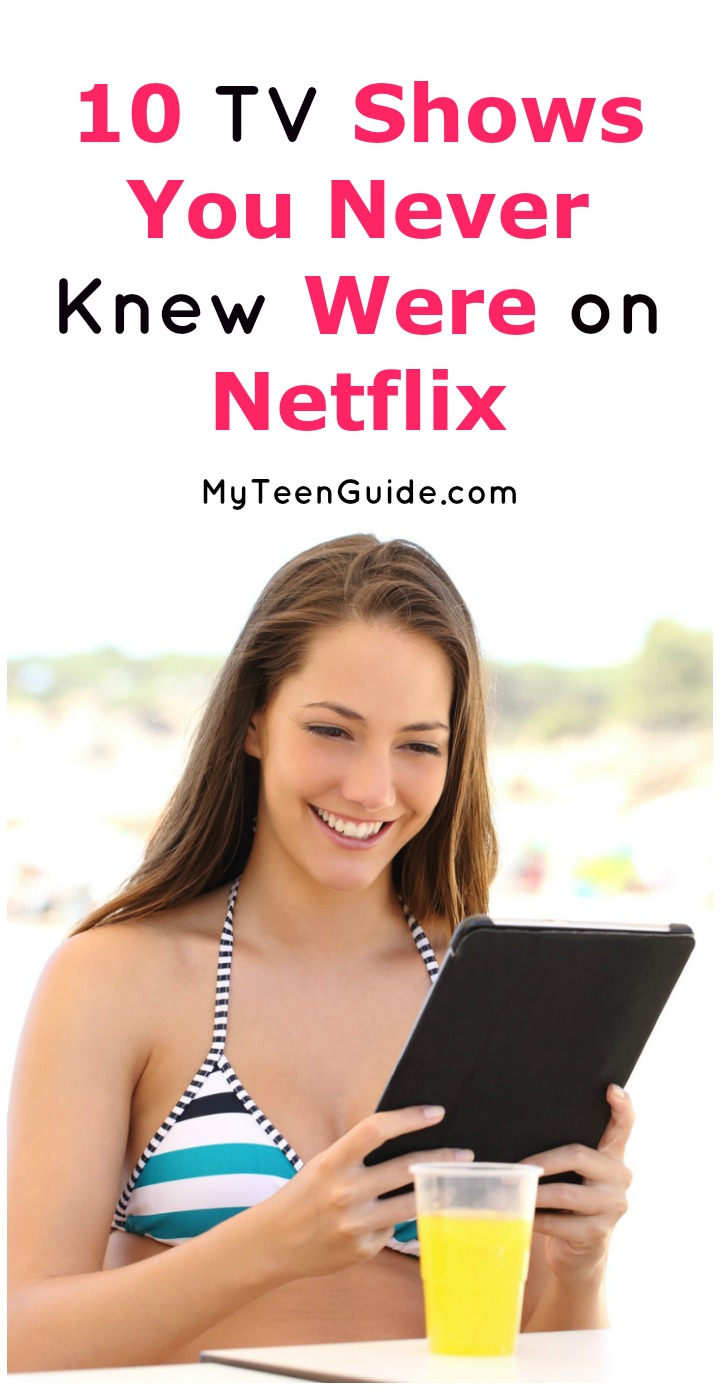 If you are like most people, you probably spend a lot of time what TV shows on Netflix, right?
So, you likely watch shows like Blue Mountain State and Haven, correct?
Wait, you didn't know those shows were on Netflix?
Well, that's okay because most people don't.
Netflix has SO many shows, from Originals to exclusives to shows you just plain never really thought you'd find there.
Check out 10 of our favorite shows you never knew were on Netflix!
10 Shows You Never Knew Were on Netflix
1- Blue Mountain State
Blue Mountain State was a comedy television series on Spike.
It ran for 3 seasons, from January 11, 2010 to November 30, 2011.
The series was followed by the 2016 comedy movie- Blue Mountain State: The Rise of Thadland.
The series focused on the lives of the football team of Blue Mountain State University and starred Darin Brooks, Alan Ritchson, Chris Romano and Ed Marinaro.
2- Degrassi: The Next Class
Degrassi: The Next Class is a teen drama television series on Netflix.
It has run, so far, for 3 seasons since January 4, 2016.
It is the 5th series in the Degrassi franchise: The Kids of Degrassi Street, ran from 1979 to 1986; Degrassi Junior High, ran from 1987 to 1989; Degrassi High, ran from 1989 to 1991 and Degrassi: The Next Generation, ran from 2001 to 2015.
The series starred Amanda Arcuri, Nikki Gould, Eric Osborne, Sara Waisglass, Ricardo Hoyas, Ehren Kassam and Olivia Scriven.
Season 4 will hit Netflix on July 7, 2017.
3- Girl Meets World
Girl Meets World was a coming-of-age comedy television series on the Disney Channel.
It ran for 3 seasons, from June 27, 2014 to January 20, 2017.
Girl Meets World was the sequel to ABC's television series- Boy Meets World, which ran for 7 seasons from 1993 to 2000.
Cory and Topanga Matthews are now parents to Riley Matthews and Auggie Matthews.
The series starred Ben Savage, Danielle Fishel, Rowan Blanchard and August Maturo.
4- Haven
Haven was a supernatural, drama television series on SYFY.
It aired for 5 seasons, from July 9, 2010 to December 17, 2015.
Haven was based on the 2005 book- The Colorado Kid- by Stephen King. In the fictional town of Haven, Maine, strange and paranormal events occurred. The series starred Emily Rose, Lucas Bryant, Eric Balfour and Nicholas Campbell.
5- iZombie
iZombie is a television series, that features comedy, drama, crime and horror, on The CW.
It has aired, so far, for 3 seasons, since March 17, 2015.
The series is loosely adapted from the DC Comics comic book series of the same name.
Olivia Moore, a medical student/zombie, who works at the Seattle King County Morgue. iZombie stars Rose McIver, Malcolm Goodwin, Rahul Kohli, Robert Buckley and David Anders.
Season 3 will be released on Netflix on July 5, 2017.
Don't miss these amazing TV Shows like iZombie
6- Merlin
Merlin was a British fantasy, adventure television series on BBC One.
It aired for 5 seasons, from September 20, 2008 to December 24, 2012.
The series focused on Merlin, a legendary sorcerer, during his younger years.
Merlin starred Colin Morgan, Bradley James, Angel Coulby, Katie McGrath, Richard Wilson and Anthony Head.
Related: These 5 TV Shows Like Merlin Are The Ones You Should Watch
7- Person of Interest
Person of Interest was a sci-fi, crime, drama television series on CBS.
It aired for 5 seasons, from September 22, 2011 to June 21, 2016.
Harold Finch, a rich computer programmer and John Reese, a former assassin, saved people's lives using a computer system that uses artificial intelligence.
The series starred Jim Caviezel, Michael Emerson and Kevin Chapman.
8- Switched at Birth
Switched at Birth was a family drama television series on Freeform.
It aired for 5 seasons, from June 6, 2011 to April 11, 2017.
Two teenagers, Bay Kennish and Daphne Vasquez, discovered they were switched at birth. The series starred Vanessa Marano, Katie Leclerc, Sean Berdy, Lucas Grabeel, Constance Marie, DW Moffett and Lea Thompson.
Related: The Best Shows Like Switched At Birth For When You Need A Family Drama Story
9- The Twilight Zone
The Twilight Zone was an anthology television series on CBS, that featured sci-fi, fantasy, psychological, supernatural and horror.
It aired for 5 seasons, from October 2, 1959 to June 19, 1964.
Each episode featured different stories about supernatural, time travel, monsters and aliens.
The series was narrated by Rod Sterling.
10- The Wonder Years
https://www.youtube.com/watch?v=V4dzl8XmSJw
The Wonder Years was a comedy drama television series on ABC.
It aired for 6 seasons, from January 31, 1988 to May 12, 1993. Kevin Arnold, told what his life was like growing up in the 1960's and 1970's.
The Wonder Years starred Fred Savage, Dan Lauria, Alley Mills, Olivia d'Abo, Jason Hervey, Josh Saviano and Danica McKellar.
There are probably hundreds of shows that you never knew were on Netflix, you just have to know where to look!
Don't limit yourself to those little scrolling "featured" shows and movies sections.
Dig into the genres and see what you find!
You may just discover your favorite childhood show!
Can you think of any great TV shows on Netflix that we missed? Share below!