Talk about not seeing that one coming! Check out 10 Neftlix movies with crazy plots that you absolutely have to watch to believe!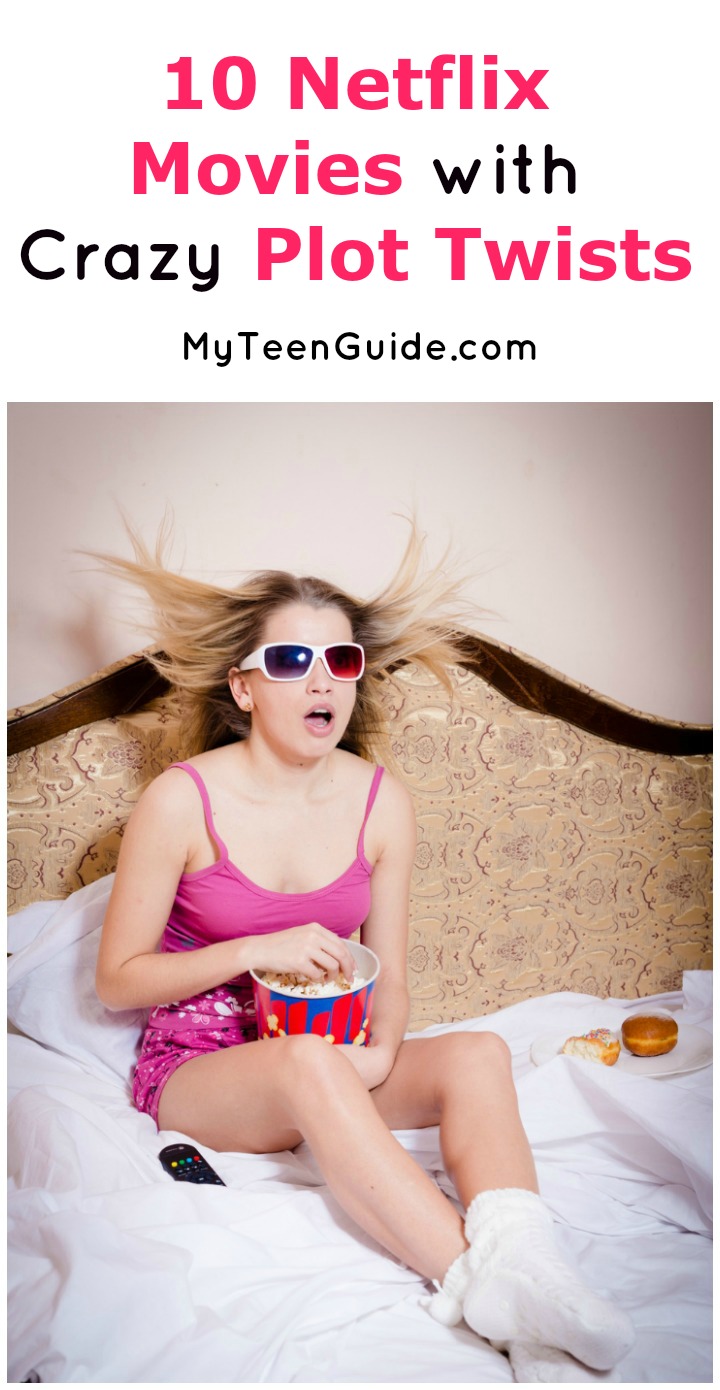 We just seem attracted to movies that have shocking or bizarre plot twists. You know the twists that you would have never guessed you'd see in the movie. Like you thought the babysitter committed the murder all along, but it was actually the mailman that did it. Well, something like that anyways. Here are some movies just like that and oh, I will try not to disclose any twist spoilers.
Related: 5 Shocking Movies Like Arrival That Will Make You Lose Your Mind
Netflix Movies with Crazy Plot Twists
1- Memento
Memento is a 2000 neo-noir psychological thriller movie. Leonard Shelby is a man with amnesia, who is investigating the murder of his wife. The movie stars Guy Pearce and Jorja Fox.
2- The Prestige
The Prestige is a 2006 mystery thriller movie that is based on the 1995 book, of the same name, by Christopher Priest. Alfred Borden, a working-class magician and Robert Angier, a privileged magician, try to outdo each other when it comes to stage illusion. The movie stars Christian Bale and Hugh Jackman.
3- Atonement
Atonement is a 2007 romantic war drama movie that is based on the 2001 book, of the same name, by Ian McEwan. Briony Tallis accuses her older sister's, Cecilla Tallis, boyfriend, Robbie Turner, of a crime he didn't commit. The movie stars Keira Knightley, Saoirse Ronan and James McAvoy.
4- Perfect Stranger
Perfect Stranger is a 2007 neo-noir psychological thriller movie. Rowena Price, a journalist goes undercover, with the help of Miles Haley, a researcher, to try and bring down Harrison Hill, an advertising executive, for a murder. The movie stars Halle Berry, Bruce Willis and Giovanni Ribisi.
5- The Lazarus Project
The Lazarus Project is a 2008 drama thriller movie. Ben Garvey, a criminal who mysteriously wakes up in a psychiatric hospital. The movie stars Paul Walker.
6- Exam
Exam is a 2009 psychological thriller movie. Candidates for a corporate job are put in a room together, to take an exam that has just one question. The movie stars Luke Mably, Colin Salmon, Chris Carey, Natalie Cox and Gemma Chan.
7- All Good Things
All Good Things is a 2010 movie that features mystery, crime, romance and drama. It is inspired by the real life of Robert Durst, an accused serial killer. The movie stars Ryan Gosling and Kirsten Dunst.
8- Return to Sender
Return to Sender is a 2015 psychological thriller movie. Miranda Wells, a small-town nurse goes on a blind date and turns out, things are not as they seem. The movie stars Rosamund Pike.
9- Spotlight
Spotlight is a 2015 biographical crime drama movie that is based on the Boston Globe's discovery of the Catholic Church's child molestation scandal in 2002. The movie stars Mark Ruffalo, Michael Keaton, Rachel McAdams, Live Schreiber and Stanley Tucci.
10- The Invitation
The Invitation is a 2016 horror thriller movie. Will and his girlfriend, Kira, attend a dinner party at the home of his ex-wife, Eden and her husband, David. Will soon believes that Eden and David have sinister plans for their guests. The movie stars Logan Marshall-Greene and Tammy Blanchard.
Now that you know these Netflix movies have crazy plot twists, I bet you'll be watching and trying to figure out the big surprise! Trust me, you won't see it coming!
Do you have any favorite Netflix movies with crazy plot twists? Share below, but no spoilers please!