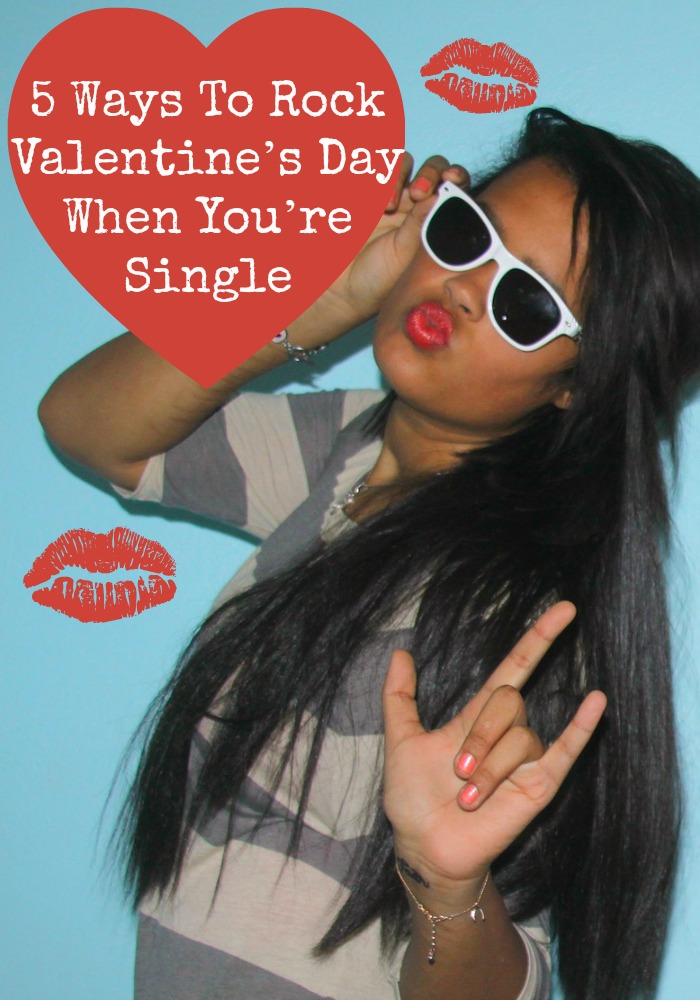 So it's almost that dreaded day of the year again if you're single… Valentine's Day. But, it doesn't have to be awful! I've got some tips guaranteed to help you own your Valentine's Day alone. Watching movies like The Notebook while, crying and shoveling ice cream in your face is one option but that's not very empowering. If you're single – own it! You've got your whole life ahead of you to be in relationships. Personally, I'm super goal, career and dream oriented right now and guess what? That's one hundred percent okay! Brush off the aunt or uncle who's always asking about your relationship status or the media constantly telling you that you need a partner. Trust me, you don't. No one can tell you how to live your life and it's time that we stop shaming girls for being independent women.
5 Ways To Rock Valentine's Day When You're Single
1) Dance Party – Crank some Taylor Swift or Beyoncé and dance in your pajamas (or undies haha). Honestly, dancing around your room is pretty empowering, and there's no one judging you. Let it all go and embrace being confidently you! Or grab your friends and plan a little dance party for Valentine's Day. Here, I'll get you started!
2) Treat Yourself – You don't need a man to buy you chocolates or flowers. Buy yourself a treat to celebrate how confident, comfortable and independent you are daily. Or you can unleash your creative side and make yourself a great gift, like this stylish Washi Tape Cuff Bracelet or this super cute framed heart for your room. Don't ever let a relationship inhibit you from following your dreams. Dare to dream.
3) Dinner – Go out for a romantic dinner with your closest single friends! Valentine's Day is a day to celebrate love, so why not celebrate the love that you have for all of your friends? You may feel like you're always the single one but trust me you're not. Embrace being single, free and in love with life!
4) Cards/Letters – While you may not have a significant other to send a Valentine's Day card, send some to your besties! Strong, independent women move mountains. Let's spread the girl power with some inspirational letters to our besties.
5) Exercise – If you're feeling the single blues – exercise. Go for a run, take in a yoga class or go for a swim. Sweat it out. Exercise is fantastic and works wonders for your mind, body and soul. Re-focus with a quick sweat session.
Instead of wallowing in self-pity this Valentine's Day, focus on the incredible people that are in your life. Send your family and friends love and kind words this Valentine's Day. Embrace your journey. Love every second of being single, there's no rush to be tied down even on Valentine's Day. Focus on you – love yourself.