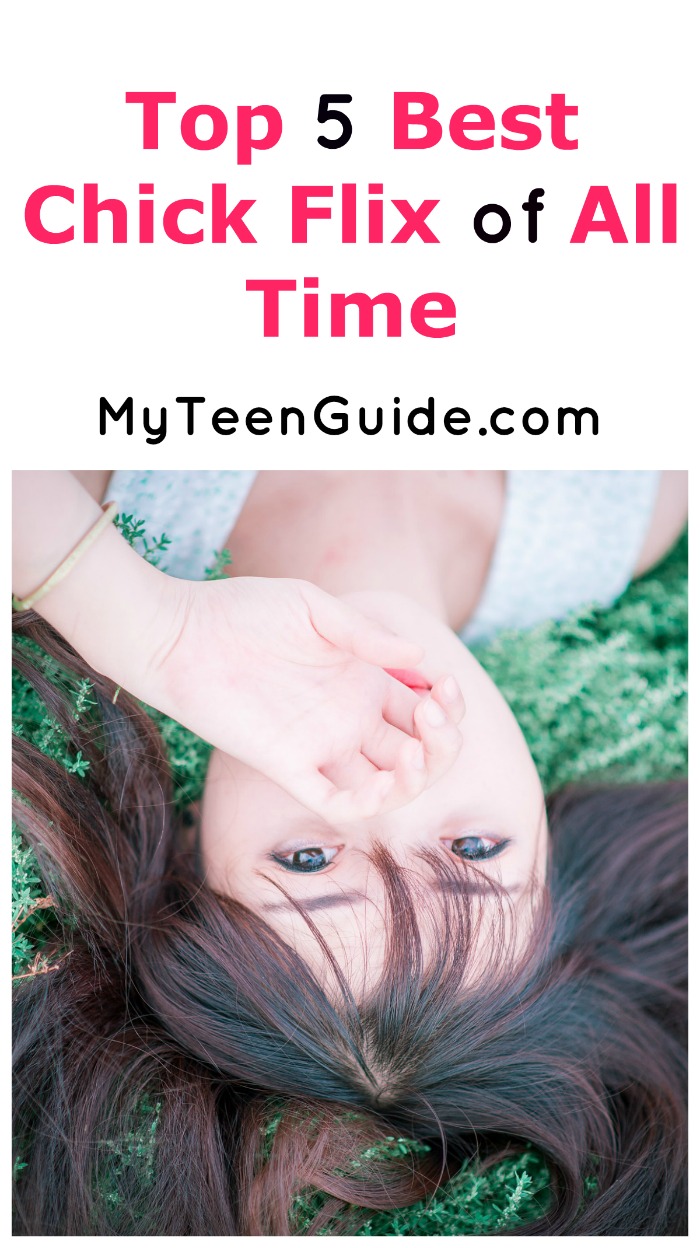 When it comes to the best chick flix, there are literally TONS to choose from. So many, in fact, you might have a hard time narrowing down your absolute favorites. But, you'll totally have fun trying. Here are five memorable chick flix to consider. They're perfect for watching alone at home cuddled up in your favorite jammies or in a group with your BFFs during a sleepover party. Check them out!
Five Best Chick Flix to Watch Alone or With Your Squad
The Notebook
The Notebook is based on a novel by Nicholas Sparks. That being said, you'll want to stock up on tissues before watching it. The film is about a young couple (Noah and Allie) who fall in love in the 1940s. Allie's family is wealthy, Noah's family is not.
Allie's mother forbids the couple from seeing each other and moves the family to another city. Noah writes to Allie every day. But, because of her mother, she doesn't get the letters. Noah goes to war and Allie eventually gets engaged. They meet up again after the war is over. Will love conquer all? Watch the movie to find out.
Sweet Home Alabama
Reese Witherspoon is perfect for her role in Sweet Home Alabama. She plays Melanie Smooter Carmichael, a successful New York City fashion designer with poor southern roots. After getting engaged to Andrew, who dreams of being President one day, Melanie goes home to tell her parents about the engagement and to finally get divorced from her estranged husband Jake. But, as you'll soon discover, things don't turn out quite like she planned.
The Time Traveler's Wife
The Time Traveler's Wife was released in late August 2009. Starring Rachael McAdams and Eric Bana, it's the love story of Henry DeTamble and Clare Abshire. Henry is a librarian who, because of a genetically paranormal disorder, is also a time traveler.
Henry and Clare meet when she's young. He tells her they'll meet again in the future. They fall in love when Clare gets older, they get married and she has to learn to deal with the happiness and sorrow that comes with being the wife of a man who tumbles through time, at a moment's notice.
P.S. I Love You
This film follows the lives of Holly and Gerry. They're married and totally in love, even though they have an occasional fight. Gerry suddenly dies and Holly withdraws from everyone else who loves her.
Then, on her 30th birthday, she gets a birthday cake and message from none other than Gerry. Before his death, he arranged for her to get gifts and messages from him throughout the coming months. As time passes, with the help of her dead husband, Holly slowly learns how to go on without him… even though she didn't think it was possible.
Bridges of Madison County
The Bridges of Madison County is another film based on a popular novel. You'll be introduced to Francesca, who lives with her family on an Iowa farm. The year is 1965. Completely by accident, she meets a photographer for National Geographic magazine, by the name of Robert.
While her husband and kids are away at the county fair, Francesca and Robert have a four-day affair. They dream of running away together. Will she leave her unsuspecting family behind? Their new relationship is one that will definitely change both of their lives forever.
These are absolutely five of the best chick flix you'll probably run across. All of these movies are pretty mushy, as far as romantic movies go. But, let's face it, that's what makes them worthy of watching over and over again!
Do you have any favorite chick flix that you love to watch with your friends or alone? Share in the comments!