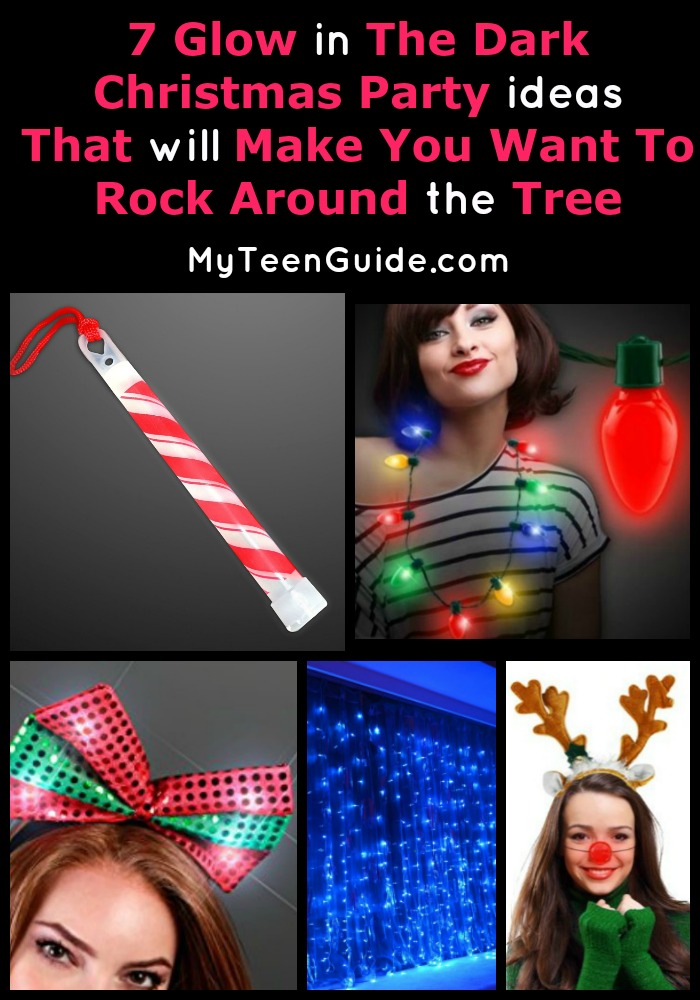 Christmas parties are everywhere, but you can make yours stand out by trying all of our Christmas glow in the dark party ideas. Whether you want to add a little extra shine and glow to your holiday party, or want to go all I with a full glow party your guests are going to have a blast check out some of the amazing ideas I found for the ultimate Christmas Glow In the dark party!
Related: 7 Amazing Glow In The Dark Party Ideas That Are Killing It For Fall
7 Glow In The Dark Christmas Party Ideas That Will Make You Want To Rock Around The Tree
Christmas Carol Stickman Glow Stick Dance
Go Big or go home right? Check out this amazing Christmas Carol dance. How surprised will your friends be when you come out glowing and dancing to a Christmas Carol medley. If you're unsure about making the big splash you could make the costumes with your friends at the party and then just dance to Christmas Carols for fun. Either way, it will be memorable! Use this excellent tutorial to make an inexpensive stickman/stick women costume!
Related: 5 Hilariously Fun Christmas Party Games To Get You In The Spirit
Glow In The Dark Candy Cane Glow Sticks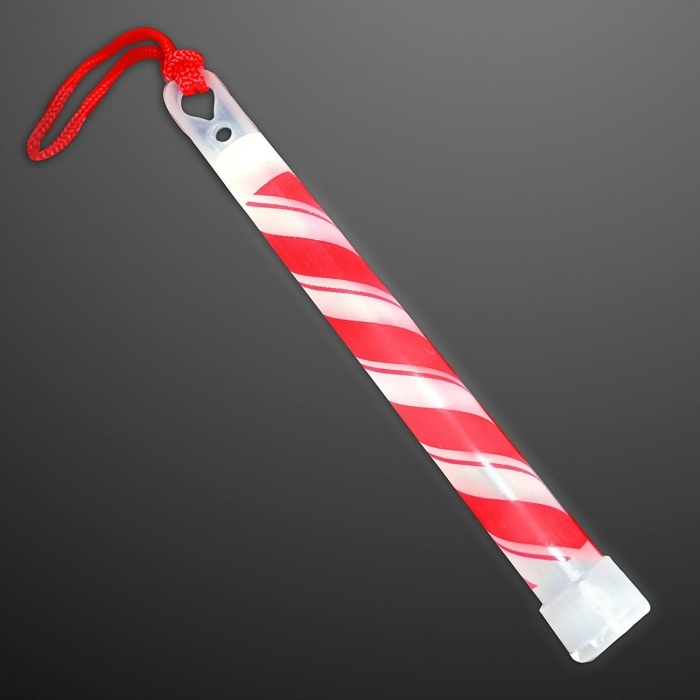 What would a Christmas party be without Candy Canes? We just leveled up the traditional candy cane by grabbing these adorable Candy Cane Glowsticks. You may want to put these everywhere, so make sure to grab extras! I think Santa will be handing these out as party favors!
Light Up Christmas Bow Headband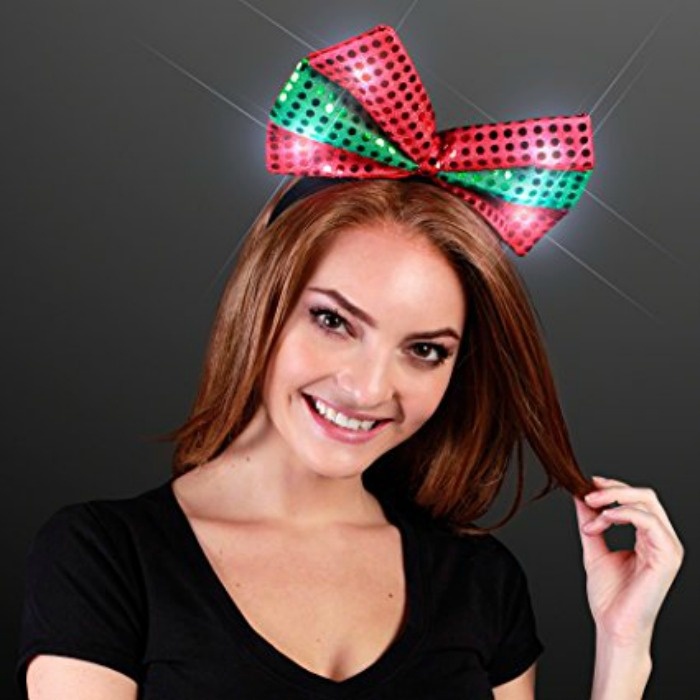 Feel festive and bright with this over the top Light Up Christmas Bow Headband. This will be the hit of the party, and you'll want to make sure you have a few of these hilarious bow headbands because they are sure to be passed around for funny pictures! I love it!
Glowing Cupcake Tree
For this idea, we are going to take two ideas and combine them. You can create your own glowing cupcakes by dipping the tops in tonic water and then putting them under a blacklight as shown in this video. Cool right?
https://www.youtube.com/watch?v=5TP3d1jkVqo
We can get up this one further though if you arrange your cupcakes in the shape of a Christmas tree! Those green glowing cupcakes will look darling in a tree shape like this. You could even add a small glow in the dark star to the top of each cupcake! How cute would these simple cupcakes be when they are glowing?
https://www.instagram.com/p/-vXAiSsurl/?tagged=christmastreecupcake
Rudolph's Glowing Nose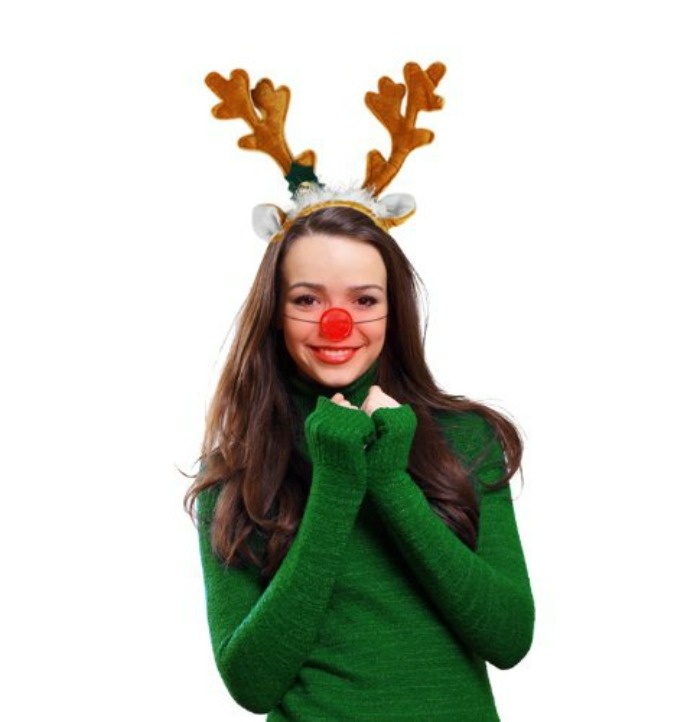 Rudolph always comes to mind when I think about Christmas, which makes these light up Rudolph noses an adorable idea for your party! I like this Reindeer antlers and glowing nose set, but you can also purchase just the noses. Either way, this will make for some adorable selfies!
Light Up Icicle Wall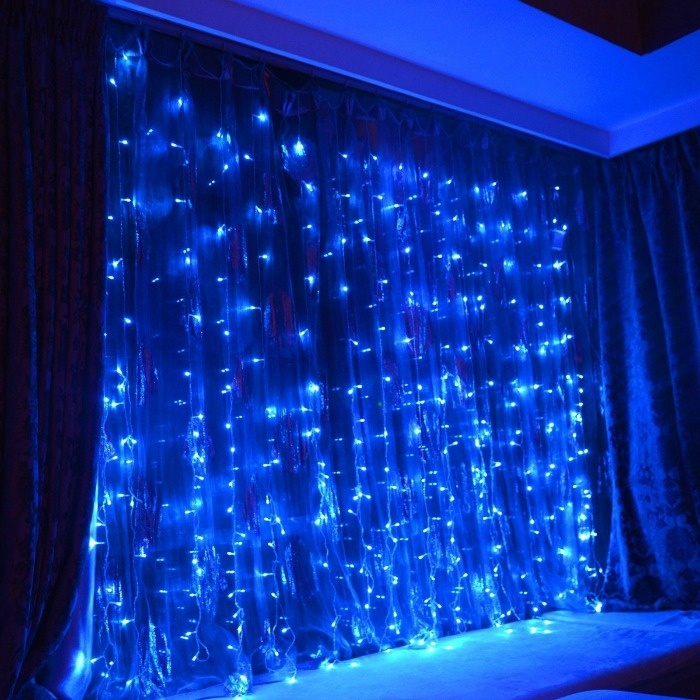 Likely you already have a few strings of regular lights in mind to decorate your glow Christmas party, but I've found something even cooler! Check out this Light Up Icicle Curtain to make a big splash. This giant curtain of lights can be the centerpiece décor to any light up the party, and will look so fun when your friends walk through the door!
LED Light-Up Christmas Bulb Necklace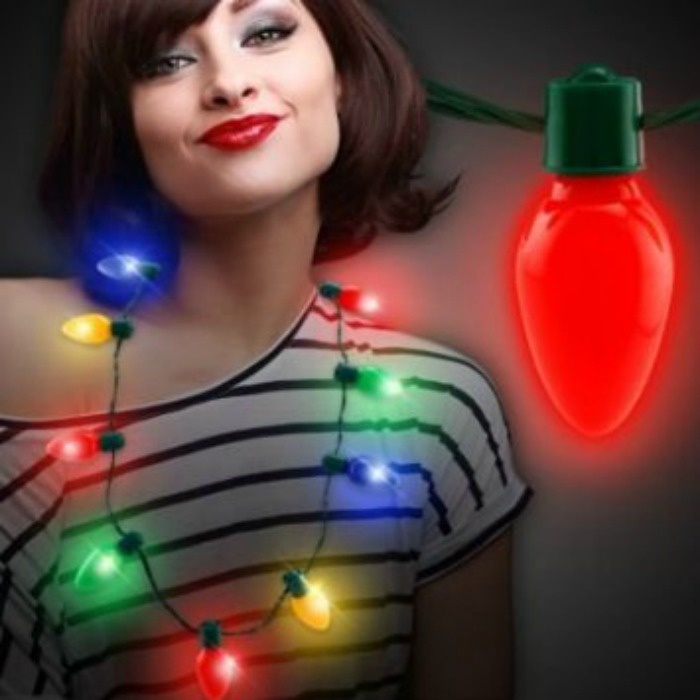 Deck the halls and your friends! These LED Light-Up Christmas Bulb necklaces are adorable! I think these fun lights will put an extra Fa La La into any party and will make you feel like a real life Christmas Tree. Yes!
Ugly Sweater Glow Style
Ahh, the ugly sweater party is now a classic, and a fun way to bring some fun to your party. Why not change things up this year and ask your friends to wear a glowing ugly sweater? You can add lights to a sweater, or paint that snowman with glow in the dark fabric paint! Haha things just got a little more hilarious! The YouTube video shows you how to make a glowing Christmas tree ugly sweater that is no-sew, grab your glue gun! You could also create these sweaters at your party!
So which of these glow in the dark Christmas party ideas do you love? I have to know what you think of this fun party in the comments!