`You've come to the right place if you want some ideas for a fantastic fall party that glows in the dark!
One of the most difficult parts of having a fall party is the weather can be sooooo unpredictable.
Is it going to be warm enough to be outside, or are we stuck in the basement?
No fear, these glow party ideas work both outside and inside!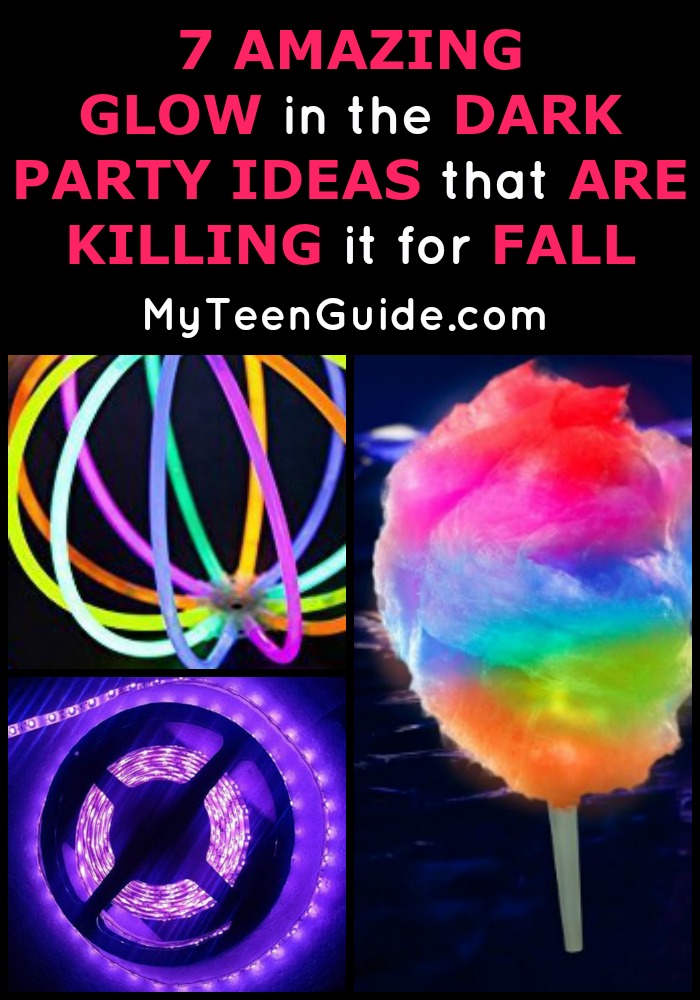 Whether you're throwing a Halloween party, a party after a football game, a zombie party, or a birthday party these ideas are going to work!
Check out some of my favorite fall glow in the dark party ideas!
Related: The Glow In The Dark Party You Wish You Were At Right Now
7 Amazing Glow In The Dark Party Ideas That Are Killing It For Fall
This post contains affiliate links. We earn a commission if you make a purchase.
1. DIY Glow In The Dark Hair
Paint yourself and your friends silly with this idea!
While you can find glow in the dark sprays for your hair, they never glow all that well. This guy used glow in the dark body paint on his hair, and it seriously turned out pretty magical.
Plus then it's also safe to paint your skin with the body paint too! You and your squad need to give this a try with that black light.
https://www.instagram.com/p/BI0IMr6BRwl/?tagged=glowinthedark
Related: 7 Amazing Instagram Party Ideas That Will Make You Want To Snap A Selfie
2. Blacklight Rope Lights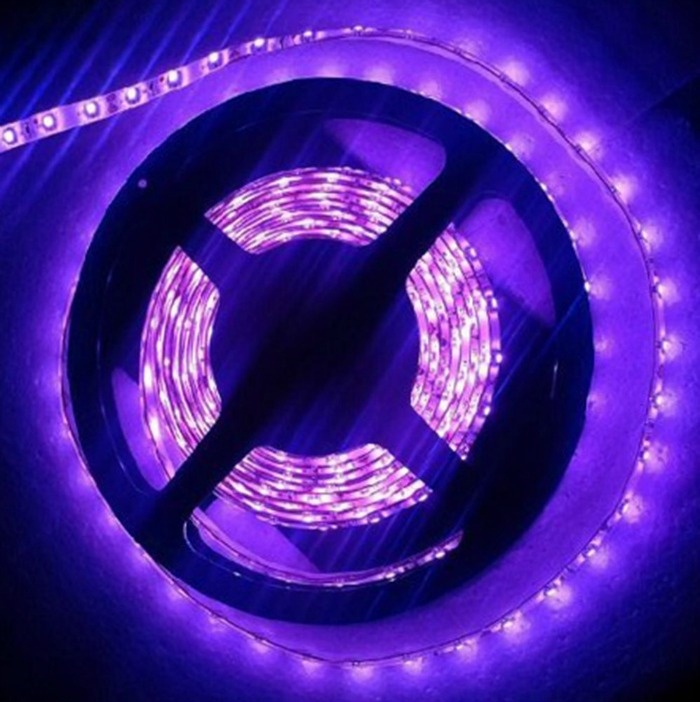 Whether you have your party outside or in, these black light rope lights will instantly set the scene!
I like the idea of rope lights because they cover more space than a traditional black light and can make any neon colors.
Ask your friends to wear neon colors (Some leggings glow well!) or white for maximum glowing!
3. Glow In The Dark Pumpkins
So what I love love LOVED most about these pumpkins is that you can use them as decorations for any time in fall.
This DIY uses glow in the dark paint and fake pumpkins to get this cool glowing look. Wouldn't these be fun with your school's logo painted on them for a party after a football game?
They're also, of course, a fab idea for Halloween, because that's obvi right? You can also buy a bunch of artificial little pumpkins and let your friends go to town decorating themselves.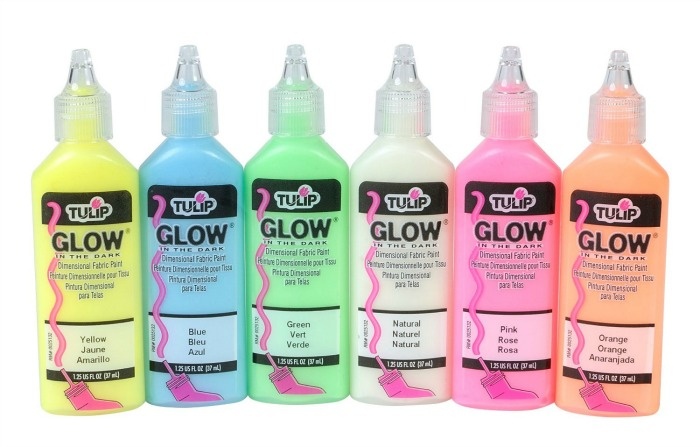 Related: 6 Fab Halloween Party Games Your Squad Will Love
4. Glowing Eyes
If your glow party is for Halloween, Zombies, or you just want to creep out your friends, then these glowing eyes should be on your list!
Hide theses eyes in your bushes outside, or all around the room for a glow in the dark fall party that is inside. THIS!
5. Glow In The Dark Cotton Candy
Ohh, this one is going to impress your friends in the best possible way!
To make you own glow in the dark cotton candy you have to get your hands on a small cotton candy machine, some cotton candy sugar, and some glow batons.
The rods can also be used more than once if you gently wipe them down (don't submerge in water!) or could just be used for something else fun and glowy at your party!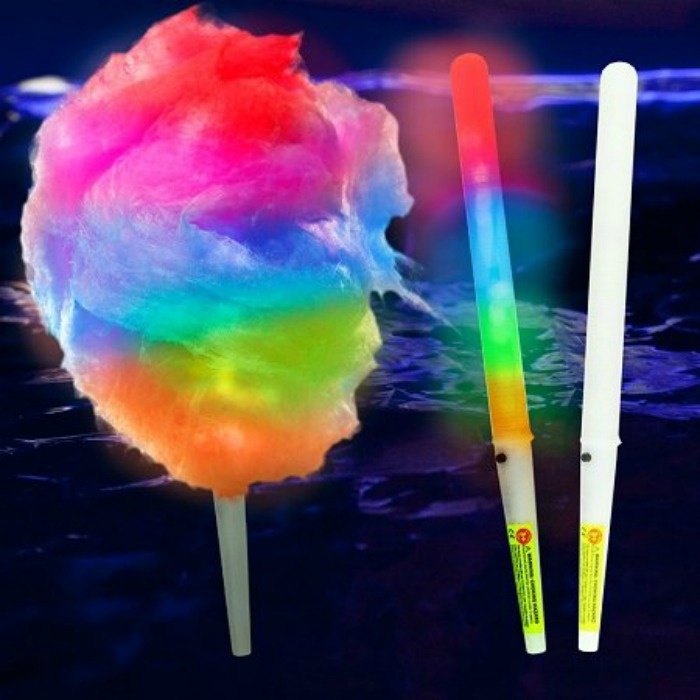 6. Glow Stick Big Pack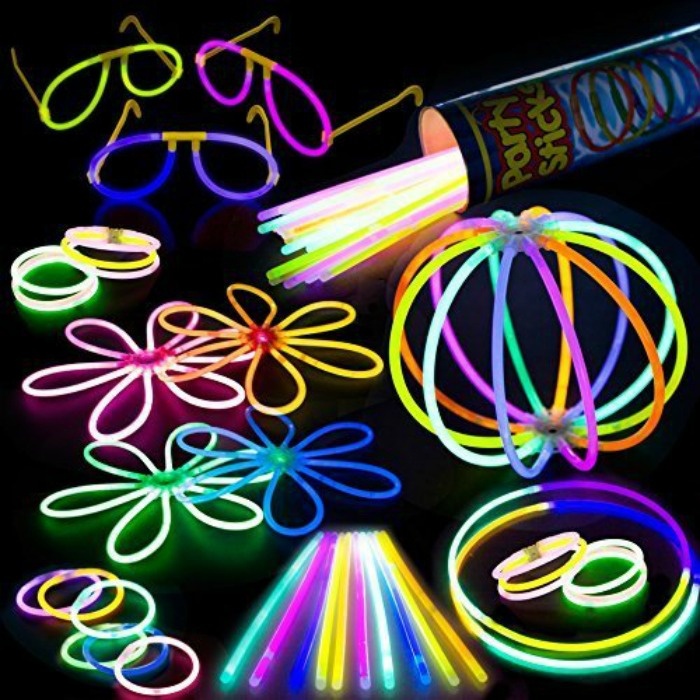 You can never have too many glow sticks at a glow in the dark party! You're going to want to grab the big party pack that will get you started and your party off on the right foot. This starter kit helps set your party tone fast!
7. Glowing Drinks And Ice
You can't have a party without something to quench your thirst.
Why not up your game and make this fun glowing party drink! I love that you can add this mix to any drink you were already planning. I am all over adding tonic water to my punch, but the vitamin B also works if you're keen.
Don't forget you need to have a few black lights nearby to make this one work!
Tips & Must-Haves for a Successful Glow in the Dark Party
1. Awesome Party Decorations
https://www.instagram.com/p/BkYOj9sB-Gh/?tagged=glowinthedarkparty
You'll want some awesome glow in the dark party decorations to really pull your theme together! Since your party will mostly take place in the dark, you'll need decor that either glows or stands out.
I love a bright neon theme for glow in the dark decorations! Try these great ideas:
2. Tableware Essentials
Here is where I would usually tell you not to worry too much about party cups and plates. I usually just go with plain white paper plates, a simple solid-colored cup, and maybe some colorful utensils.
At a glow-in-the-dark party, though, you want your guests to actually be able to see their food or find their cups again later! You still don't have to go crazy, but you do want something a little more fun than the basics. Here are a few inexpensive ideas.
For party cups, you can still go a cheap route and just get black cups. Now, before you say "well, how will people see them?" listen to my idea. 😀
Grab some cheap black cups
along with glow-in-the-dark markers
. Leave the markers out near the cups, and have your guests write their names and add little doodles to it before they fill it. Voila! Instantly cool party cups that don't cost a fortune.
https://www.instagram.com/p/oXTff7qPN0/?tagged=glowcups
Another cool option is to use clear cups and glow-in-the-dark drink recipes. You can turn just about any mocktail or beverage into one that glows by adding tonic water! Now you have party cups that also make pretty awesome decorations!
For party plates, just grab some neon-colored plastic plates. You don't have to go too crazy here. You can get a big party pack of them at Party City for under $10.  Grab these black light neon dessert plates to add an extra touch.
3. Cool Party Lights
https://www.instagram.com/p/BkfKUjRnQPv/?tagged=glowparty
While your glow in the dark elements will make up most of your party lights, you'll want to scatter a few actual lights around areas like the food table and the walkway. Check out a few that I love:
You'll also definitely want to get at least a few black-light bulbs
to scatter around! Just replace your regular bulbs with them!
4. Outdoor Party Must-Have
https://www.instagram.com/p/Bjc-uJWn2PZ/?tagged=glowparty
If you're having your party outdoors, I highly recommend getting a party tent! You can find them in just about any size to fit every budget. Below are a couple that I recommend.
Here's tip: go with the best tent that you can afford. This is an investment, especially if you host a lot of parties! If you get a really great one now, it will last you years. Basic white is fine, you can always add streamers or fabric inside to change the look for each party.
5. Glow Party Favors
https://www.instagram.com/p/BkekxtGgvA4/?tagged=neonparty
Glow in the dark party favors are always a huge hit! You'll want to give some of them out during the party, then maybe a few fun things to take home. Here are some that I love:
Follow these tips and plan on playing a few of our favorite glow in the dark party games, and your bash will be a huge hit! Remember, the most important thing is to just have fun!
Have you played any of these games? What are your favorite party games to play in the dark? Tell us all about it!
So lovelies, what kind of glow in the dark party are you thinking about throwing this fall? Tell me your favorite ideas down in the comments!