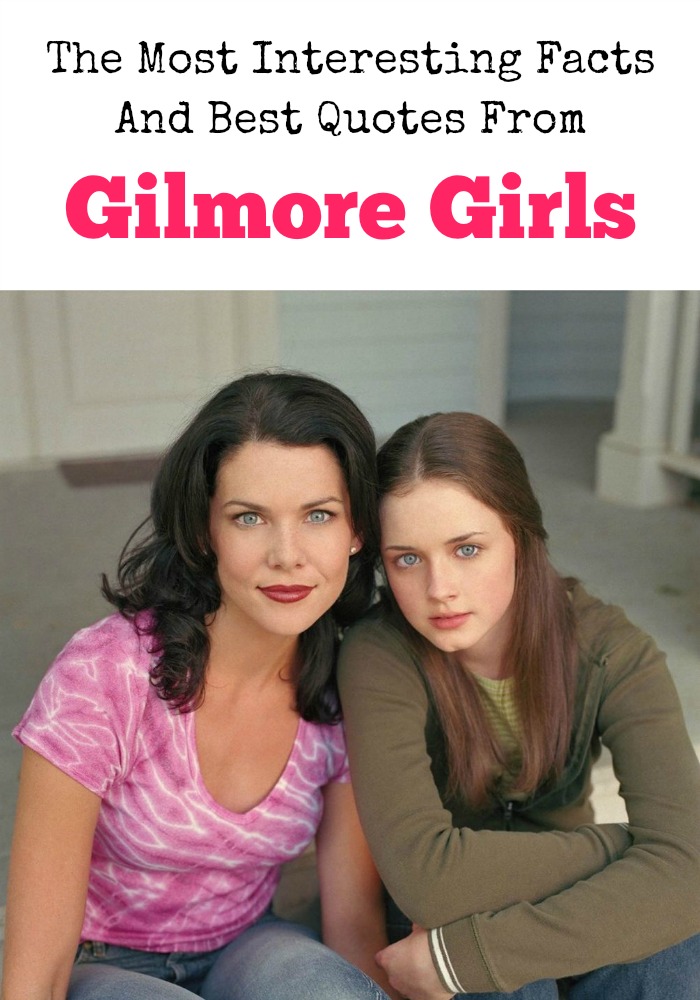 Did you hear that Gilmore Girls is back on Netflix? Gilmore Girls is a comedy and drama television series that premiered on October 5, 2000, and ran until May 15, 2007. On January 29, 2016, Netflix announced that Gilmore Girls would return as a limited run, featuring four episodes that are 90 minutes each. With the tentative title of Gilmore Girls: Seasons, all of the main cast will be reprising their roles. (Yasssss! For a while there it looked like Melissa McCarthy wasn't going to be joining as Sookie, but now she's in ya'll!) As a refresher before the new series hits Netflix, here are some of the most interesting facts and best quotes from the original Gilmore Girls series.
The Most Interesting Facts And Best Quotes From Gilmore Girls
Best Facts About Gilmore Girls
Alexis Bledel, who plays the role of Rory Gilmore, does not drink coffee in real-life, even though her character loves it. So, what's in Rory's coffee mug? Coca-Cola!
The role of Sookie St. James was originally offered to Alex Borstein, but she turned the role down because she was starring on MadTV at the time and playing the role of various characters. Eventually, the role was given to Melissa McCarthy.
Milo Ventimiglia, who plays the role of Jess Mariano and Alexis Bledel, who plays the role of Rory Gilmore, actually had a relationship in real-life. They dated from 2002 to 2006.
When Keiko Agena was cast in the role of Lane Kim during season one, she was 26 years old in real-life. Her character Lane was only 15 years old on the show
Best Quotes From Gilmore Girls
Conversation between Lorelai Gilmore and Rory Gilmore, regarding Lorelai's mother, Emily:
Lorelai- "My mother- she was here. I can feel it."
Rory- "Grandma hasn't been here."
Lorelai- "Smell that?"
Rory- "Smell what?"
Lorelai- "The room- it smells like guilt and Chanel No. 5."
Conversation between Lorelai and Luke:
Luke- "Rory's not here yet."
Lorelai- "Then you'll have to entertain me until she arrives. Okay burger boy, dance."
Luke- "Will you marry me?"
Lorelai has a shocked look on her face.
Luke- "Just looking for something to shut you up."
Conversation on the phone between Lorelai and Rory:
Lorelai- "Oh, you know what? I have someone standing abnormally close to me right now. I'll call you later."
Rory- "Okay, say hi to Kirk for me."
The best quotes from Gilmore Girls always seem to bring a little shock value to the plot. Do you know any other tidbits of juicy gossip about this show? Tell me in the comments!
Image via Wikia