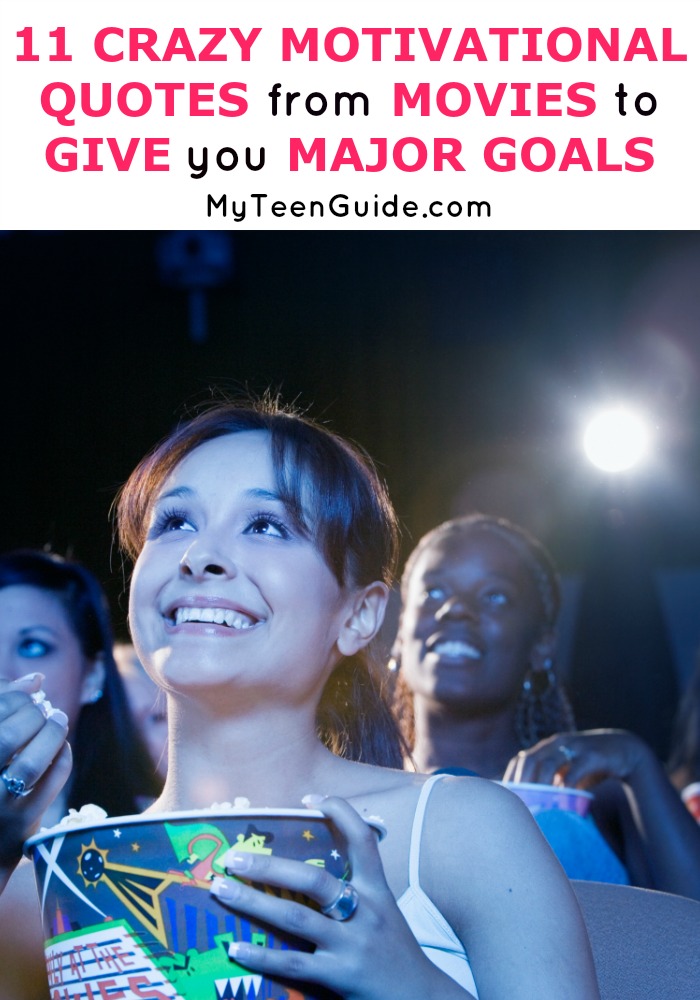 We all need a pick me up sometimes, and nothing gives me a boost quite like really good motivational quotes from movies. Some lines can be funny, others serious but all of these words get us thinking and inspire us to be our best selves. If you are looking for some powerful movie quotes to give you some get-up and go, I've got you covered. Check out my list of favorites below!
Related: The Best Movie Quotes To Repeat Over And Over
11 Crazy Motivational Quotes From Movies To Give You Major Goals
The Lion King- 1994
https://www.instagram.com/p/BJJFa1SBgS3/?tagged=rafiki
Rafiki (Robert Guillaume-voice)- "Oh yes, the past can hurt. But you can either run from it or learn from it."
The Aviator- 2004
Howard Hughes (Leonardo DiCaprio)- "Don't tell me I can't do it; don't tell me it can't be done!"
The Pursuit of Happyness- 2006
https://www.instagram.com/p/BAbFlzUNLUJ/?tagged=thepursuitofhappyness
Chris Gardner (Will Smith)- "Don't ever let somebody tell you can't do something, not even me. Alright? You dream, you gotta protect it. People can't do something themselves, they wanna tell you can't do it. If you want something, go get it. Period."
Related: 9 Concussion Movie Quotes And Trivia That WiIl Wreck You
Rocky Balboa- 2006 
Rocky Balboa (Sylvester Stallone)- "It ain't about how hard you hit; it's about how hard you can get hit and keep moving forward. That's how winning is done."
A Beautiful Mind- 2001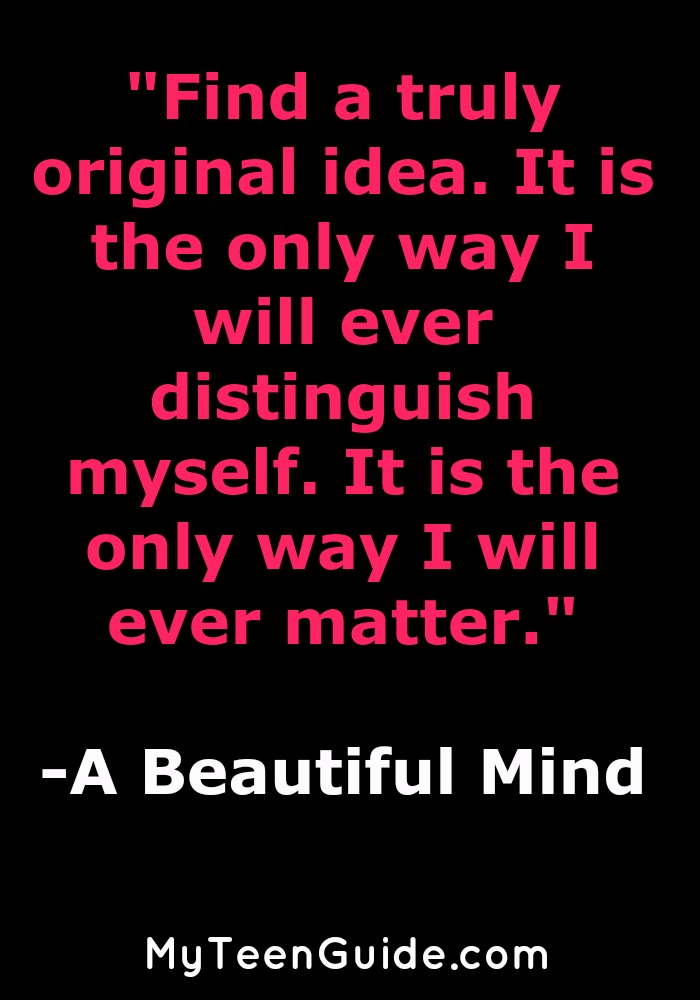 John Nash (Russell Crowe)-"Find a truly original idea. It is the only way I will ever distinguish myself. It is the only way I will ever matter."
The Theory of Everything- 2014
https://www.instagram.com/p/z5BfvNClHX/?taken-by=thetheoryofeverything_
Stephen Hawkings (Eddie Redmayne)- "There should be no boundaries to human endeavor. We are all different. However bad life may seem, there is always something you can do, and succeed at. While there's life, there is hope."
Selma- 2014
Martin Luther King Jr. (David Oyelowo)- "Our lives are not fully lived if we're not willing to die for those we love, for what we believe."
Silver Linings Playbook- 2012
https://www.instagram.com/p/BI5eJAtgCM9/?tagged=silverliningsplaybook
Pat Solitano (Bradley Cooper)- "You have to do everything you can, you have to work your hardest, and if you do, if you stay positive, you have a shot at a silver lining."
Guardians of the Galaxy- 2014
Peter Quill/Star-Lord (Chris Pratt)- "I look around at us, and you know what I see? Losers. I mean, like, folks who have lost stuff. And we have, man, we have, all of us. Homes, and our families, normal lives. And you think life takes more than it gives, but not today. Today it's giving us something. It is giving us a chance."
Ferris Bueller's Day Off- 1986
Ferris Bueller (Matthew Broderick)- "Life moves pretty fast. If you don't stop and look around once in a while, you could miss it."
Cast Away- 2000
https://www.instagram.com/p/_0R1UgOxPi/?tagged=castawaywilson
Chuck Noland (Tom Hanks)- "I know what I have to do now, I've got to keep breathing because tomorrow the sun will rise. Who knows what the tide could bring?"
So did you find any new crazy motivational quotes from movies to inspire you? I want to hear about your favs in the comments!
Copyright: Vector Image by StockUnlimited