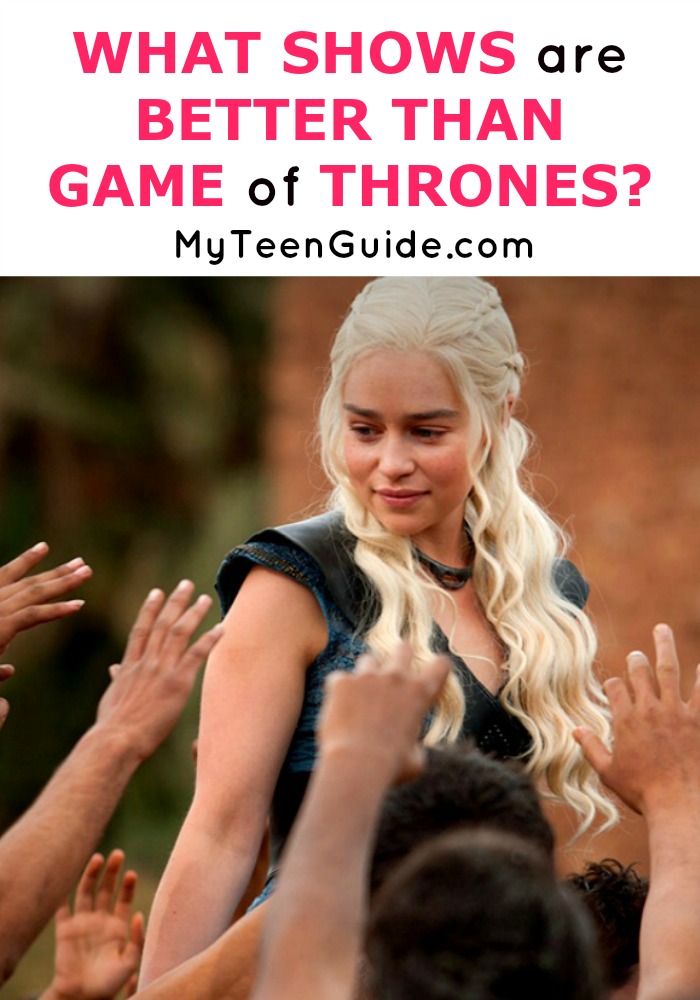 Game of Thrones has received a ton of praise since its premiere in 2011, but are there any shows better than Game of Thrones? It's hard to imagine any series that has been this successful at pulling in almost everyone! While Game of Thrones may be a great series, there are other television series out there that may be better. I know, you may be sitting there calling me a liar, but it's totally true! Check out my list of shows that ARE better than Game of Thrones.
What Shows Are Better Than Game Of Thrones?
Dexter
Dexter is a crime drama mystery television series that aired on Showtime for eight seasons from October 1, 2006, to September 22, 2013. The series is about Dexter Morgan, who works as a forensic technician during the day and vigilante killer at night. Dexter stars Michael C. Hall as Dexter Morgan. The series won 35 awards throughout its eight seasons including the Satellite Award in 2007 for Best TV Series- Drama and the Saturn Award in 2008 for Best Cable Television Series.
Silicon Valley
Silicon Valley is a television comedy series that premiered on HBO on April 6, 2014, with season 4 to air sometime in 2017. The series focuses on six young guys who put together a startup company in Silicon Valley, California. Silicon Valley stars Thomas Middleditch as Richard Hendricks, TJ Miller as Erlich Bachman, Josh Brener as Nelson Bighetti, Martin Starr as Bertram Gilfoyle, Kumail Nanjiani as Dinesh Chugtai and Zach Woods as Donald Dunn. The series has won 9 awards since 2014, including the Critics' Choice Award in 2015 for Best Comedy Series and the Satellite Award in 2016 for Best Musical or Comedy Series.
The Walking Dead
The Walking Dead is a horror drama television series that premiered on AMC on October 31, 2010, with season 7 to premiere on October 23, 2016. The Walking Dead series focuses on a group of survivors during a zombie apocalypse. The Walking Dead stars Andrew Lincoln as Rick Grimes, Steven Yeun as Glenn Rhee, Chandler Riggs as Carl Grimes, Norman Reedus as Daryl Dixon, Melissa McBride as Carol Peletier, Lennie James as Morgan Jones, Lauren Cohan as Maggie Greene, Danai Gurira as Michonne and Jeffrey Dean Morgan as Negan. The series has won 26 awards since 2010, including the IGN Award in 2012 for Best TV Sci-fi/Horror Series and the Critics' Choice Television Award in 2015 for Most Binge Worthy Show.
Orphan Black
Orphan Black is a sci-fi thriller television series that premiered on BBC America on March 30, 2013, with season 5 to air sometime in 2017. The series showcases the life of Sarah Manning, who assumes the identity of Elizabeth Childs, Manning's clone who commits suicide. Orphan Black stars Tatiana Maslany as Sarah Manning. The series has won 21 awards since 2013, including the Constellation Award in 2014 for Best Science Fiction Television Series of 2013 and the Directors Guild of Canada Award in 2015 for Best Drama TV Series.
The Sopranos
The Sopranos is a crime drama television series that aired on HBO for 6 seasons from January 10, 1999 to June 10, 2007. The series focused on the life of the Soprano family, including Tony, a mobster; his wife Carmela and their two children Meadow and AJ. The Sopranos stars James Gandolfini as Tony Soprano, Edie Falco as Carmela Soprano, Jamie-Lynn Sigler as Meadow Soprano and Robert Iler as AJ. The series won 106 awards throughout its 6, seasons including the Golden Globe Award in 2000 for Best Television Series-Drama and the Writers Guild of America Award in 2007 for Best Dramatic Series.
So what shows am I missing that are better than Game of Thrones? Which of these shows do you love? Tell me down in the comments stat!
Image via Wikia