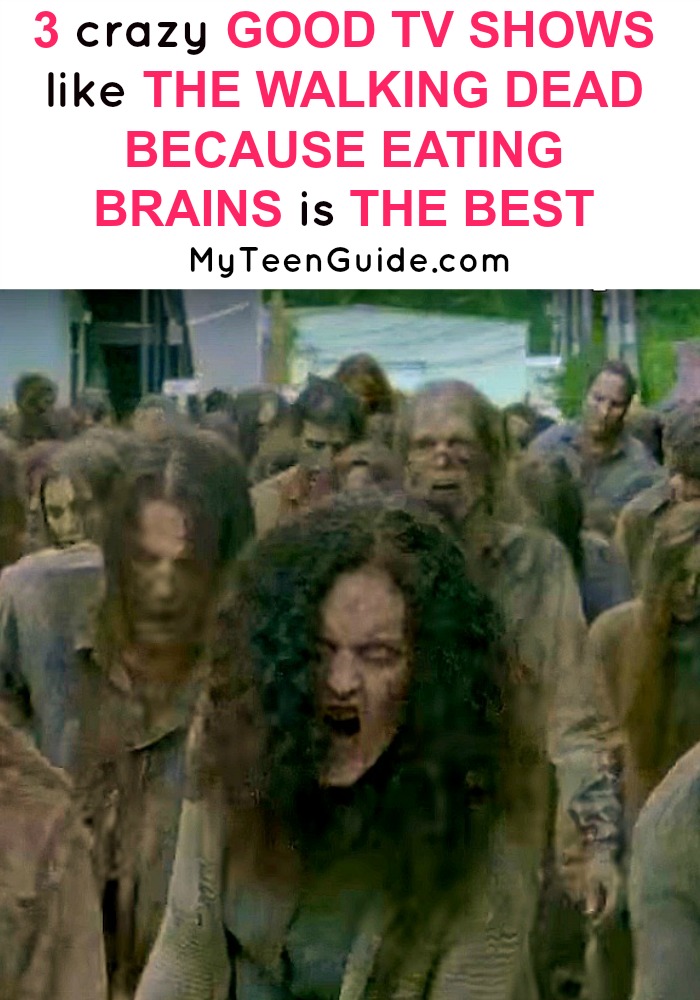 If you can't get enough of The Walking Dead, you honestly aren't alone in wanting to find TV shows just like it. Countless fans feel the same way you do. Have you already watched every episode and wonder what you're going to fill the painful void? Great news! I have the solution. You can always branch out a bit and check out one or more of the following ideas. They're guaranteed to satisfy your zombie apocalyptic-viewing pleasure. Revolution looks especially promising, don't you think?
Related –> All The Movies Like The Girl On The Train That Will Make You Want To Run
3 Crazy Good TV Shows Like The Walking Dead Because Eating Brains Is The Best
Falling Skies
Falling Skies debuted on June 19, 2011. The final (fifth) season ended on August 30, 2015. Directed by Stephen Spielberg, this dramatic 52-episode series introduces viewers to Tom Mason. Through no fault of his own, Professor Mason suddenly finds himself the second-in-command of a Massachusetts militia group. Why? He and the rest of Boston are trying to flee a post-apocalyptic alien invasion. The planet is already devastated… so now the most pressing question is who will survive?
Falling Skies stars Noah Wyle, Maxim Knight and Drew Roy. Nominated for two prime-time Emmys, it is currently available for streaming on Amazon Prime. The series originally aired on TNT.
Fear The Walking Dead
The first (six-episode) season of Fear The Walking Dead debuted on AMC in August 2015. It's a spin-off and the prequel to The Walking Dead, introducing you to a whole new set of characters to get to know and love.
Fear of The Walking Dead takes place in Los Angeles. You'll meet Madison Clark and her dysfunctional family as they each try to make it through the onset of the upcoming zombie apocalypse.
Season two, consisting of 15-episodes, debuted in April 2016. The network recently announced that season three will air sometime in 2017.
Related–> What Do You Think Will Happen In Stranger Things Season 2
Revolution
https://www.youtube.com/watch?v=y4Bq-h2JCSE
Revolution stars Billy Burke and Tracy Spiridakos. The series, which was filmed in Texas, ran from 2012 to 2014 before it was canceled by NBC. The final episode aired on May 21 of that year.
Revolution takes place in the year 2027. It's been 15 years since a permanent blackout… there's no electricity available anywhere in the world. NONE!! You'll meet a small group of revolutionaries, doing their best to battle an unknown occupying force… which happens to be posing as the U.S. government.
If you decide to watch the 42-episode series and still have unanswered questions, look for the digital comic book called "Revolution: Endgame." It was created a year after the series was canceled, in an effort to clear up several mysteries.
These are just three of numerous TV shows like The Waking Dead. Have you watched any of them or do you have a favorite of your own? Tell us down in the comments!
Image via promo trailer