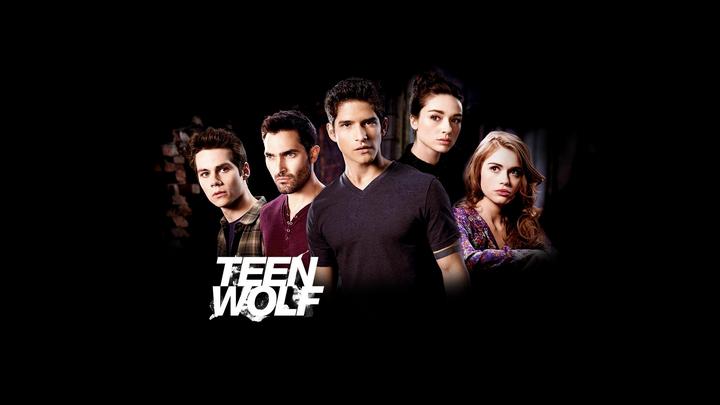 We have the latest Teen Wolf Season 5 Episode 13 recap, and things are becoming even more intense! You won't want to miss Scott and Stiles teaming up for a search and rescue mission or Kira doing some serious fighting to avoid becoming a Skinwalker. Plus a kiss heats the episode up even more! Read on for the full recap.
Teen Wolf Season 5 Episode 13 Recap – "Codominance"
The episode "Codominance" of Teen Wolf Season 5 Episode 13 starts off with a recap where "Damnatio Memoriae" left off. Kira is facing off against three skinwalkers in New Mexico. They tell her and her mother that if they can not help her, she will have to stay and become one of them.
Liam confronts Scott and tells him about Theo and his pack of Chimeras. Scott tells him that he already knows and about Hayden. Liam wants to help Scott anyway he can, but Scott tells him not to help. Stiles fixes up his jeep and him and Scott decide to take a road trip to New Mexico to get Kira. Phew, that was an awful lot of info exchanged quickly, but I'm glad they are on the road now to help Kira!
Theo and Tracy arrive at the school after following the scent of The Beast. (remember The Beast from last week? freaky!) The Dread Doctors show up and disappear along with The Beast. Then we switch to Kira and her mother, who discuss what will happen if she can not pass the test and has to become a skinwalker. While on the road, Scott and Stiles talk about how The Beast was once a person before it became a monster, and we get just a smidge more info on this crazy creature.
Scott and Stiles enter New Mexico, and Scott asks Stiles if he has talked to Malia. Scott then tells him that Malia and Braeden are trying to find the Desert Wolf and Malia plans to kill her. The Jeep then breaks down and runs out of gas.
Lydia is still having an out-of-body trance at Eichen House. Meredith returns and shows Lydia her voice can shatter a glass panel window, a good start to showing Lydia what she will be able to do. Scott and Stiles find a gas station and they talk about Stiles having to kill Donovan and why Stiles couldn't tell Scott. They get back on the road and continue driving till they suddenly see a storm up ahead – right where Kira is.
Meanwhile, the Skinwalker puts Kira through a test where she must fight off an Oni. Malia searches through the animal clinic to find any clues to where Deaton and the Desert Wolf could be. She runs into Theo, who tells Malia she will never save him and Scott will hate her. They fight for a bit before Theo tells her he can help her get the Dread Doctors to find them.
Kira finally defeats the Oni using her inner fox spirit and passes the test (Yes! I was worried she wasn't going to make it!). The skinwalkers then appear and tell her she can't control her fox, and they try and take her! Kira's mother then tries to help her fight off the skinwalkers. Scott and Stiles show up and help both Kira and her mother narrowly escape. Kira and Scott kiss and they all head back to Beacon Hills. Aww, I think we all saw that one coming after that battle! Love!
Later that night Liam and Mason confront Scott and ominously tells him what Theo's plan really is. Theo is looking for a blind alpha… Deucalion!  
If you're behind, I hope you're all caught up now! The plot thickened for sure this week on this Teen Wolf Season 5 Episode 13! Let us know if you enjoyed our recap in the comments.