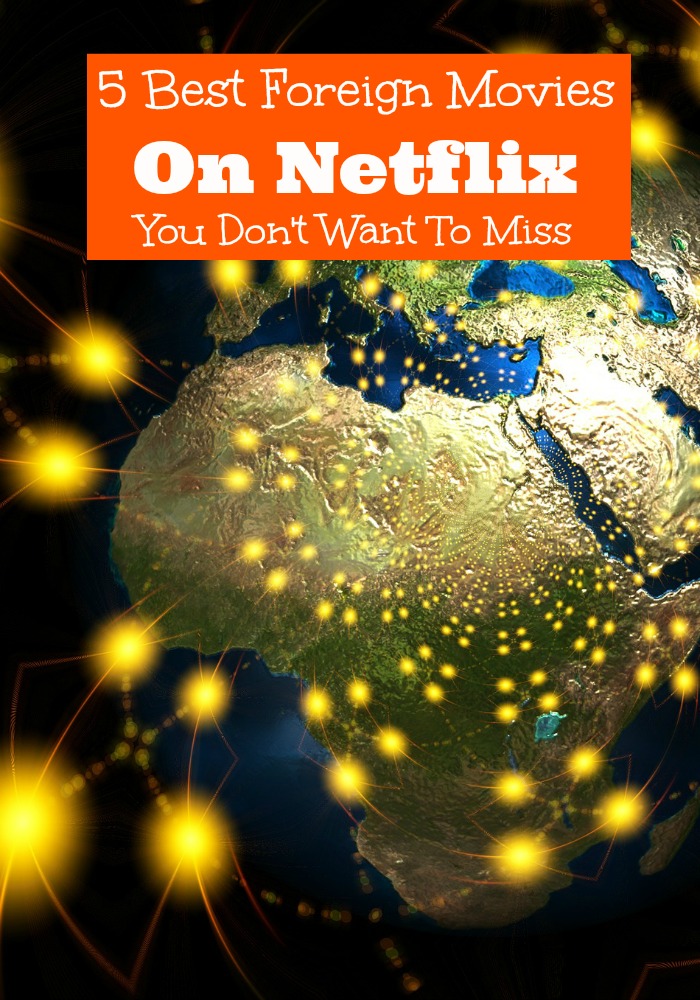 Sometimes you just want to feel exotic, which is why I have been searching for the best foreign movies on Netflix. Something about foreign flicks gives you this total sense of coolness when you find a good one. I also love the feeling of traveling to places all around the world. How cool is it that we can travel to places unknown just with one click of the remote? Here are some of the best foreign movie on Netflix to watch right now!
Best Foreign Movies On Netflix Right Now!
House of Flying Daggers
House of Flying Daggers is a 2004 romantic martial arts film that stars Andy Lau, Zhang Ziyi and Takeshi Kaneshiro. The film won several awards including the Boston Film Critics Award and the Los Angeles Film Critics Award for Best Foreign Language Film- China/Hong Kong. Martial arts and love? Sounds like a match made in "let's agree on a movie together" heaven! I'm more of a Jackie Chan fan, but this one was recommended to me by a good friend who knows their movies. This one is on my list right now!
Amelie
Amelie is a 2001 French romantic comedy movie starring Audrey Tautou and Mathieu Kassovitz. The movie was released both in France and Germany, directed by Jean-Pierre Jeunet and narrated by Andre Dussollier. Amelie is a shy waitress in a local café, who sets out on a journey to make those around her happy and along the way finds love. Ohh, if you haven't seen this flick, you need to catch up with this one. Grab Bae or your bestie and settle in, this one has been a hidden secret on my best movies list for a long time. Hey Netflix, you need to bump this one up on the best foreign movie category!
The Kid with a Bike
The Kid with a Bike is a 2011 French drama movie that stars Thomas Doret and Cecile de France. A young boy is abandoned by his father and develops a special bond with the local hairdresser. This one brings out all the feels, make sure you have a box of tissues… just for the trailer!
Crouching Tiger, Hidden Dragon
Crouching Tiger, Hidden Dragon is a 2000 martial arts movie that features a cast of Chinese actors including Chang Chen, Chow Yun-fat, Zhang Ziyi and Michelle Yeoh. The movie is adapted from the book of the same name by author Wang Dulu and won an Academy Award in 2001 for Best Foreign Language Film, as well as for Best Art Direction, Best Original Score, and Best Cinematography. Evil warlords, an epic sword and lots of great action scenes, this movie, is pretty awesome. I have meant to read the book for this one. I hear it's amazing!
City of God
City of God is a 2002 Brazilian crime drama movie that is based on the 1997 book of the same name by author Paulo Lins. The movie stars Alexandre Rodrigues, Douglas Silva, Seu Jorge, Phellipe Haagensen, Leandro Firmino da Hora and Alice Braga. This one is pretty intense, but a great flick all around.
So talk to me in the comments! Do you have a favorite foreign film? Are you adding any of our best foreign movies on Netflix to your list?
*image via Pixabay