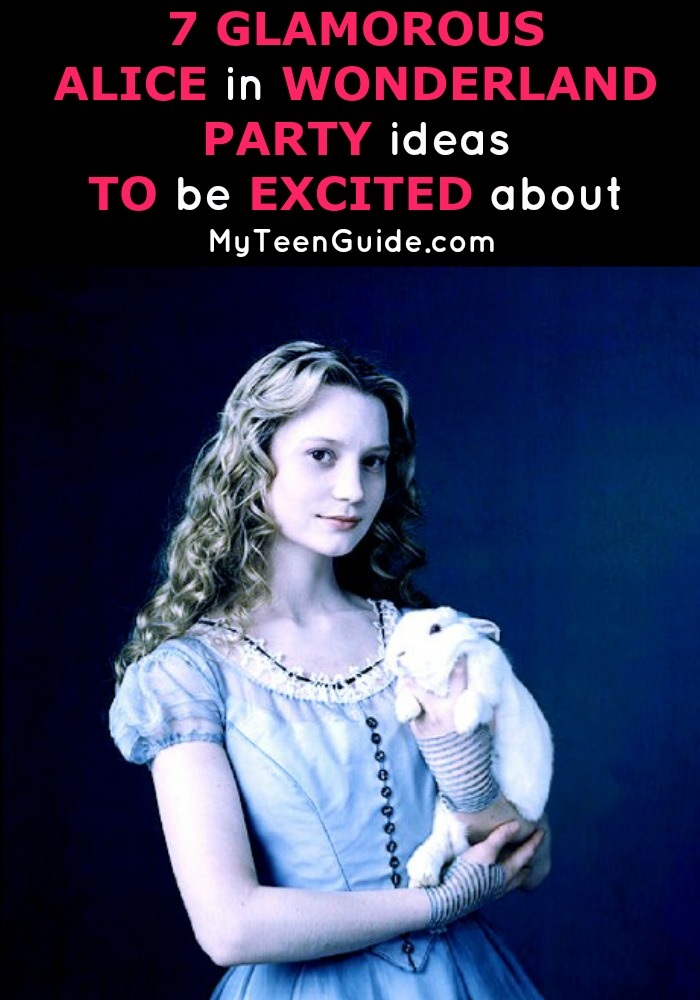 The newest Alice In Wonderland movies they have been churning out are simply lush which makes it the perfect theme for plenty of fun party ideas! This is a classic tale, but that doesn't mean it has to feel like it's for little kids. Layer on some luxe-looking decorations, some games plus fun snacks, and your party is underway! Think of it as a tea party but with a few extra fab twists that will make your event feel more like the newest Alice in Wonderland movie. Check out some of my ideas below to throw a fun Alice In Wonderland-style party!
Related: Alice In Wonderland Through The Looking Glass – Exclusive Music Video Peek (Plus Movie Premiere Photos!!)
7 Crazy Fun Alice In Wonderland Party Ideas To Try Right Now
*Some affiliate links are included within this post. Thanks for the support.
I really love the style in Pink's beautiful music video for some inspiration, especially the tea party set. When I was throwing my Alice themed party, I hit up my local secondhand store to find lace and patterned fabrics to layer on the tables, or even costume pieces if you're having a costume party. Fancy broaches or costume jewelry with lots of sparkle or pearls can also be scattered to give it the same fun luxuriously vintage feel for a movie themed party. Check out the video for some inspiration then head down to the party ideas!
Related: All Of The Alice Through The Looking Glass Movie Trivia You Need To Know (Coming Soon!)
Make Tiny Mad Hatter Hats
https://www.youtube.com/watch?v=zz0HJAh8sgA
I have a crafty bunch of friends, so I know my group would love making these adorable and tiny Mad Hatter hats at my party. I recommend having a few of your friends also bring hot glue guns, so there is plenty for everyone. You can also consider adding other embellishments like feathers, faux flowers, or even patterned fabrics like stripes and houndstooth. Then you can create all sorts of tiny tea party hats perfect for your themed party that feel like they are straight out of the movie.
Related: Have An Adventure With Movies Like Alice Through The Looking Glass
Cute DIY Teacup Centerpiece
Check out this video and you can make a fab teacup centerpiece that will make your party shine. I like to head to a second-hand store to look for lovely mismatched china to make this looks really shine. You may also want to pick up some extra teacups for snacks. Mismatched teacups can be used both as snack serving bowls or to drink your party beverages. If you have or stumble upon a lace tablecloth, throwing that over the table gives it a vintage glam feel.
We're All Mad Here
https://www.instagram.com/p/BHsyF7MAk8f/?tagged=hellomynameis
Here's a fun game to add to your party plans. Grab a deck of cards, and give each guest a name sticker that says "Hello my name is" followed by their name written backward. For the rest of the party, each person's name is the backward version of their name. So for example, if your name is Emily, your name now would be Ylime. If someone calls another player by the wrong name, the other player must respond with "On the contrary, my name is…." and state their nonsense name. The second player who's name was said wrong now takes a card from the desk. Whoever is the first to draw the Queen of Hearts wins a prize!
Googly Eyes On Everything!
https://www.instagram.com/p/BH41XRxDqqz/?tagged=googlyeyes
Here's an idea to make you feel just like you've dropped into Wonderland. Take googly eyes and attach pairs of them to everything! Plants, flowers, doorknobs, books, and anything else the might "come alive" during your party. Not only is it cheap décor, but it also makes it feel a little crazy like wonderland
Edible Teacups
Your party needs a sweet dessert, and I've got just the idea that you can make yourself. Check out these fun edible cups. We're all mad here anyways, so why wouldn't we be eating the entire teacup? This dessert looks seriously yummy for a themed party and is a sweet topper  that feels like it's straight from the movie.
Giant Playing Cards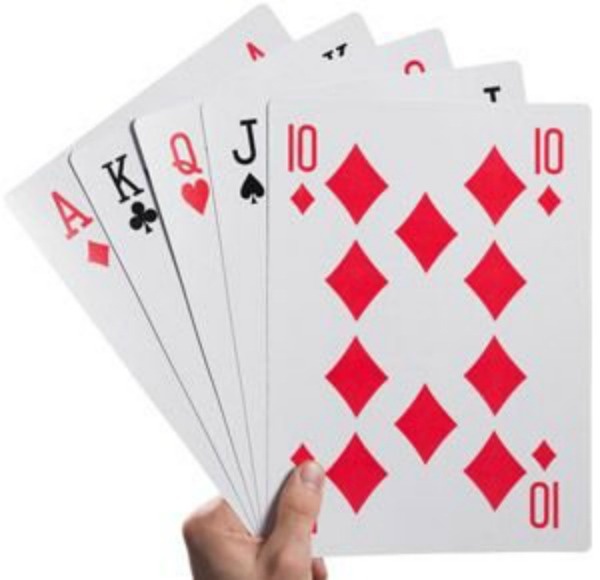 Oversized playing cards are a fab addition to any Alice In Wonderland party. If you have a small group, you can play a simple card game with this fab deck. I like BS for a party, and the tutorial is also featured in the video below. Hearts is also a great choice for Alice In Wonderland game, but it's a little more complicated to learn then BS.
https://www.youtube.com/watch?v=KeONSVgN8x4
Authentic "Drink Me" Potion
Mocktail recipes can be fun, but what if you could make a mocktail that's almost the same as the original in the story? The recipe in the video is a party friendly version that you can challenge your friends to drink. I had no idea the original potion had roast turkey as a flavor, haha. I'd happily make this tastier version, how fun!
So lovelies, do you have a favorite from these Alice In Wonderland party ideas? Have you thrown an Alice in Wonderland themed party before? Tell me what you think down in the comments!
Image Via Wikia