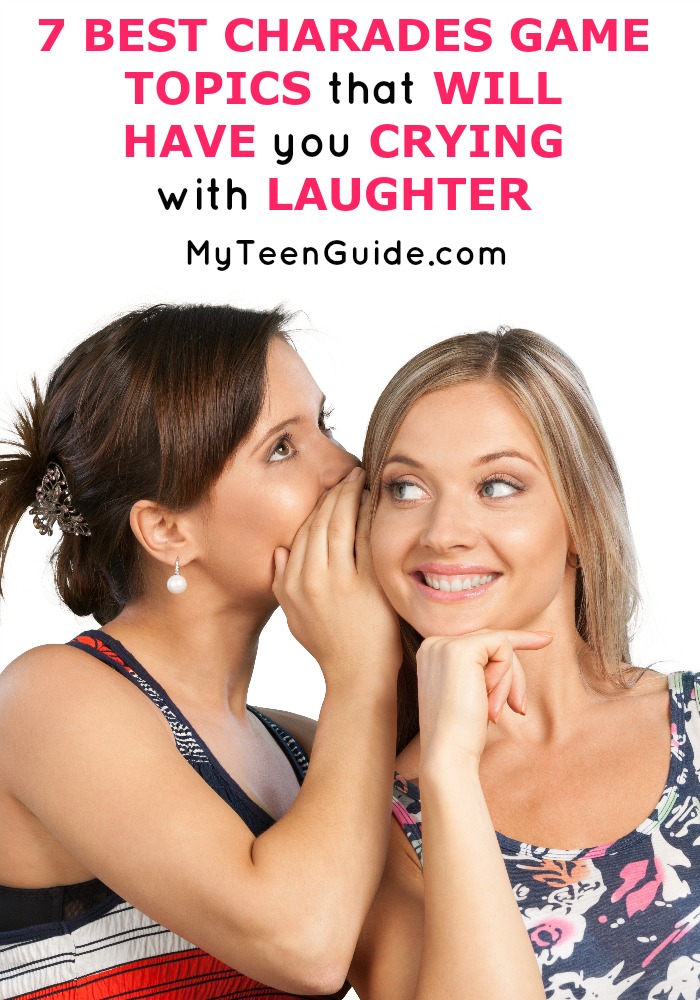 The best charades game topics have you rolling on the floor laughing for hours. Do that impression again; you're giving me life! Seriously though, charades are so much fun to play and act out no matter how old you are. Here are some of the best charades game topics to try out with friends at your next party.
7 Best Charades Game Topics That Will Have You Crying With Laughter
1.Celebrities: If there is one thing my friends and I know well, it is about celebrities. Write down the names of some of your favorite celebrities from your favorite tv shows, movies, singers, or models. For example, Johnny Depp, Heidi Klum, Jennifer Lawrence, Taylor Swift, Madonna, and Will Smith.
2. TV Shows: There are so many great tv shows on television today. Write down your favorite shows and try to act them out to your friends. For example Revenge, Pretty Little Liars, Fuller House, Modern Family, Game of Thrones and The Big Bang Theory.
3.Movies: Teenagers love movies, they love renting them, buying them, and going to see them. Write down your favorite movies and act out a favorite scene from that movie. For example, The Hangover movies, Finding Dory, The Fast and Furious movies, and the Hunger Games movies.
3.Bands: Who doesn't love music? Everyone had a favorite genre! Write down your favorite musical bands and act them out for your friends. See just how well your friends know your taste in music. For example, Fall Out Boy, Coldplay, Imagine Dragons, Fifth Harmony, and DNCE.
5.Solo Music Artists: Write down some famous liked solo artists and tried to act them out. Try to pick a wide range or artists, and artists that are super popular so your friends are more likely to know who they are and have a chance at giving a good impression. For example Adele, Justin Bieber, Drake and Katy Perry.
6.Emoji's: Everyone texts and uses social media like crazy and my friends know basically know every emoji out there like the back of their hand. Write down funny emojis and act them out for your friends to guess. I'd stick with the popular ones such as the heart eyes, the tongue sticking out, the bright red mad face and of course the poop emoji, tee hee.
7.Text Phrases: Write down text phrases to act out. For example, LOL, SMH, OMG, and any other favorite text phrase you may use a lot.
Which of the best charades topics would you use? Would you add anything to this list? Tell us in the comments!
Copyright: Vector Image by StockUnlimited