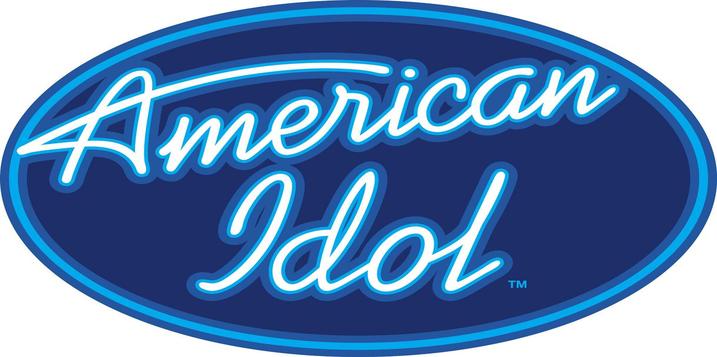 It's here, the American Idol Season 15 Episode 24 finale recap is when we finally find out who takes the final American Idol farewell season crown. Hard to believe we have come to the end of the road for not only season 15 of American Idol, but the end of the show altogether. This finale episode is broken up into two episodes covered in this recap and is guaranteed to get a little emotional. The first night during American Idol Season 15 Episode 23 is performance and elimination night for the top three. The top three will perform a winning single, then one of the top three will be eliminated. That leaves only our final two contestants to sing! In the American Idol Season 15 Episode 24 finale recap, the contestants each sing two songs for America's vote. The song choices include one song chosen by Simon Fuller (creator of American Idol) and a song the contestants have sung previously on the show of their choosing.
American Idol Farewell Season Finale
The first half of the season finale, the final three battle it out. One contestant goes home and two advance to the finals.
American Idol Season 15 Episode 23 Finale Recap: The Top 3 Battle
Trent Harmon– Falling- written by Dallas Davidson, Brett James and Keith Urban– You all know by now that I am not Trent's biggest fan or even a fan at all for that matter. However, I do have to give him credit for this performance. He sang with such passion and such emotion. It was a fantastic performance.
Dalton Rapattoni– Strike a Match- written by Nathan Barlowe and Chris Braide- Oh, how I love my Dalton! I do think he will be the one eliminated tonight, and that stinks. Dalton has come so far in this competition. What I love about Dalton is that when he connects to a song, he totally hits the performance out of the ballpark tonight.
La'Porsha Renae– Battles- written by Fancy Hagood- I have said this many times already this season but damn this woman can sing! This song is right up her alley because it is powerful and emotional.
American Idol Season 15 Episode 23 Finale Recap: Eliminations
Looks like it time for the much-dreaded elimination! Ryan Seacrest announces that La'Porsha is safe. This means that either Trent or Dalton will be eliminated, and I think we all know Trent isn't going anywhere. As predicted, Dalton is eliminated! While he didn't win, 3rd place is quite an accomplishment nonetheless. Now the competition for the American Idol Farewell Season crown is between Trent and La'Porsha.
American Idol Season 15 Episode 23 Finale Recap: Final Two Battle
Next up, the final two contestants sing songs chosen by Simon Fuller, creator of American Idol.
Trent Harmon– If You Don't Know Me By Now By Simply Red- While I think Trent does well with contemporary songs, this wasn't too bad. He has definitely improved from his audition and just kept improving every week from there on, which is why he is where he is in the competition.
La'Porsha Renae– A House Is Not a Home by Dionne Warwick- This is totally a tough song to sing but as always, she totally nails this. I would be surprised if she didn't win this competition but Trent will be hard to beat.
The contestants also sing songs that they previously sung sometime over the course of the American Idol Farewell season.
Trent Harmon– Chandelier by Sia- I do think that this was one of Trent's better performances of the season. He did a great job when he first sang it a few weeks ago, and he totally turned it up a notch here.
La'Porsha Renae– Diamonds by Rihanna– I was hoping she would reprise this one, and she did. I am so happy she picked this song. Loved her performance when she first did it and love it now.
American Idol Season 15 Episode 24 Finale Recap: The Tribute Performances
It is the last night of the American Idol Farewell Season, but we don't see the winner announced until the end. This show will mainly be all about Idol alums coming back to take the stage one last time and at the end, crowning the winner of season 15. Brian Dunkleman, season 1 host, is onstage with Ryan Seacrest at the beginning of the show. So, there is set to be a ton of performances tonight. I will briefly describe who is singing what below and then announce the winner. First, La'Porsha and Trent take the stage to sing It Takes Two, which Kelly Clarkson and Justin Guarini sang at the season 1 finale.
Past judge Kara Dioguardi sings No Boundaries. Colton Dixon sings his song Through All Of It. Justin Guarini (Season 1 runner-up) and Jordin Sparks (Season 6 winner) sing No Air by Jordin and Chris Brown. Kimberly Locke (season 2), Allison Iraheta (season 8) and Jordin sing Locke's song 8th Wonder. Tamyra Gray (Season 1), Justin, Allison and Pia Toscano (season 10) sing Girl Crush by Little Big Town. Allison also sings No by Meghan Trainor and Pia sings All By Myself by Eric Carmen.
Kelly Clarkson taped a bit a few weeks ago. She is due to have her baby boy any day now so she could not be at the live show. Kelly did a medley of her songs: Miss Independent, Breakaway, Since U Been Gone, Because of You, My Life Would Suck Without You, Don't You Wanna Stay, What Doesn't Kill You, Invincible and A Moment Like This. Kelly graced the Idol stage live earlier in the season, and it was magical. With all of the emotion, I don't blame her one bit for taping ahead of time. Idol might just send her into early labor!
Next up, the rockers of Idol. Bo Bice (season 4 runner-up) sings I'm Your Vehicle. Caleb Johnson (season 4), Constantine Maroulis (Season 4) and James Durbin (season 10) sing Hard to Handle by Black Crowes. Chris Daughtry (Season 5) sings his song Torches. Caleb, James, and Constantine then sing Tobacco Road by The Nashville Teens.
Keith Urban and Carrie Underwood take the stage to sing Stop Dragging My Heart Around by Tom Petty.
Now it's time for the country artists of Idol. Diana DeGarmo (Season 3 runner-up), Kree Harrison (season 12 runner-up) and Skyler Laine (season 11) sing You Belong with Me by Taylor Swift. Kellie Pickler (Season 5) and Lauren Alaina (Season 10 runner-up) sing Done by The Band Perry. Scotty McCreery (season 10 winner) sings Garth Brook's Papa Loves Mama.
Harry Connick Jr takes the stage to sing Wonderful World by Louis Armstrong with Marley Fletcher. Marley is from the 9th ward which was destroyed during Hurricane Katrina, and part of Idol Gives Back.
Katharine McPhee (Season 5 runner-up) and Casey James (season 9) sing Need You Now by Lady Antebellum. Carly Smithson (season 7) sings Dolly Parton's Here You Come Again. Clay Aiken (Season 2 runner-up) sings John Denver's You Fill Up My Senses. Ruben Studdard (Season 2 winner) and Amber Holcomb (season 12) sing Here There and Everywhere by The Beatles. Jessica Sanchez (Season 11 runner-up) sings The Prayer by Celine Dion and Josh Groban.
Jennifer Lopez takes the stage to perform two of her songs, a new single called Ain't Your Mama and Let's Get Loud. Aint' Your Mama has potential, I can see myself singing it in the car! Hahaha
Jennifer Hudson (Season 3), Fantasia (season 3 winner) and LaToya London (Season 3) perform in a piece taped on Monday, singing Bridge Over Troubled Waters by Simon and Garfunkel.
Next up are the soul and blues artists from Idol. Clark Beckham (Season 14 runner-up), Danny Gokey (Season 8), George Huff (Season 3), Elliott Yamin (Season 5) and Brandon Rogers (Season 6) sing Ain't Too Proud to Beg by The Temptations. Taylor Hicks (season 5 winner) and LaToya sing I Knew You Were Waiting for Me by Aretha Franklin and George Michael. Joshua Ledet (season 11) sings It's a Man's World by James Brown. Candice Glover (Season 12 winner) and Melinda Doolittle (Season 6) sing Joy to the World.
Philip Phillips (season 11 winner), Lee DeWyze (Season 9 winner), Kris Allen (Season 8 winner), Nick Fradiani (season 14 winner) and David Cook (season 7 winner) are up next. These are all past American Idol winners. They take the stage to pay tribute to the late David Bowie by singing a medley of his hits including Starman, The Jean Genie, and Rebel Rebel.
Past judges Paula Abdul, Randy Jackson and Simon Cowell, are onstage to talk about their time as Idol judges.
Carrie Underwood takes the stage to sing her song Something in the Water.
American Idol Season 15 Episode 24 Finale Recap: Who Is The Last American Idol?
Finally, with just literally a few minutes left in the show, we get down to the results. All that show and they wait till the last second to announce the winner.
Trent Harmon is the winner!!!
Trent is pretty emotional, understandably so. He sings Falling while the rest of the top ten join him onstage. Trent was never my pick to win, but I guess he does deserve it; he did work hard to get where he is. The judges seem a bit shocked. I suspect they thought La'Porsha was guaranteed the American Idol farewell season crown. La'Porsha is undeniably talented, but this time America chooses Trent! I couldn't keep my eyes of La'Porsha, poor thing. You can tell she wants to be happy for Trent, but she is rightfully disappointed also. Trent does go on to smash his final performance.
That ends Season 15 Episode 24 finale recap of American Idol and the American Idol Farewell Season! It is also the ending of American Idol as a whole, after 15 amazing seasons!
What did you think abbout the American Idol finale winner? Are you sad this is the American Idol farewell? Tell me in the comments!